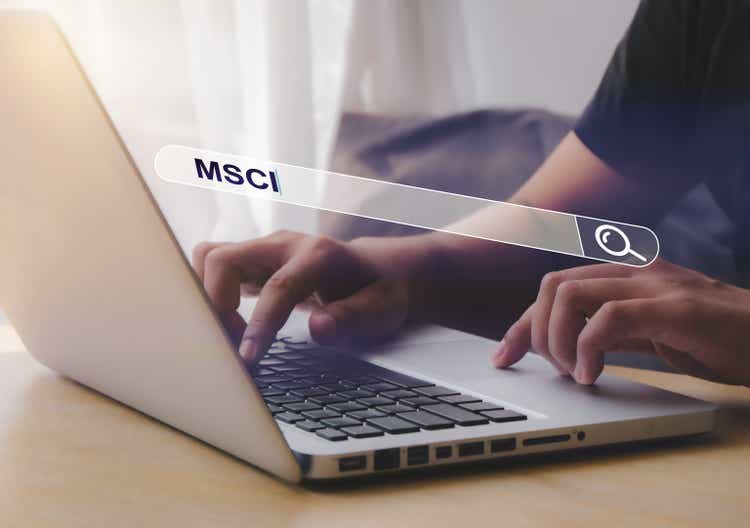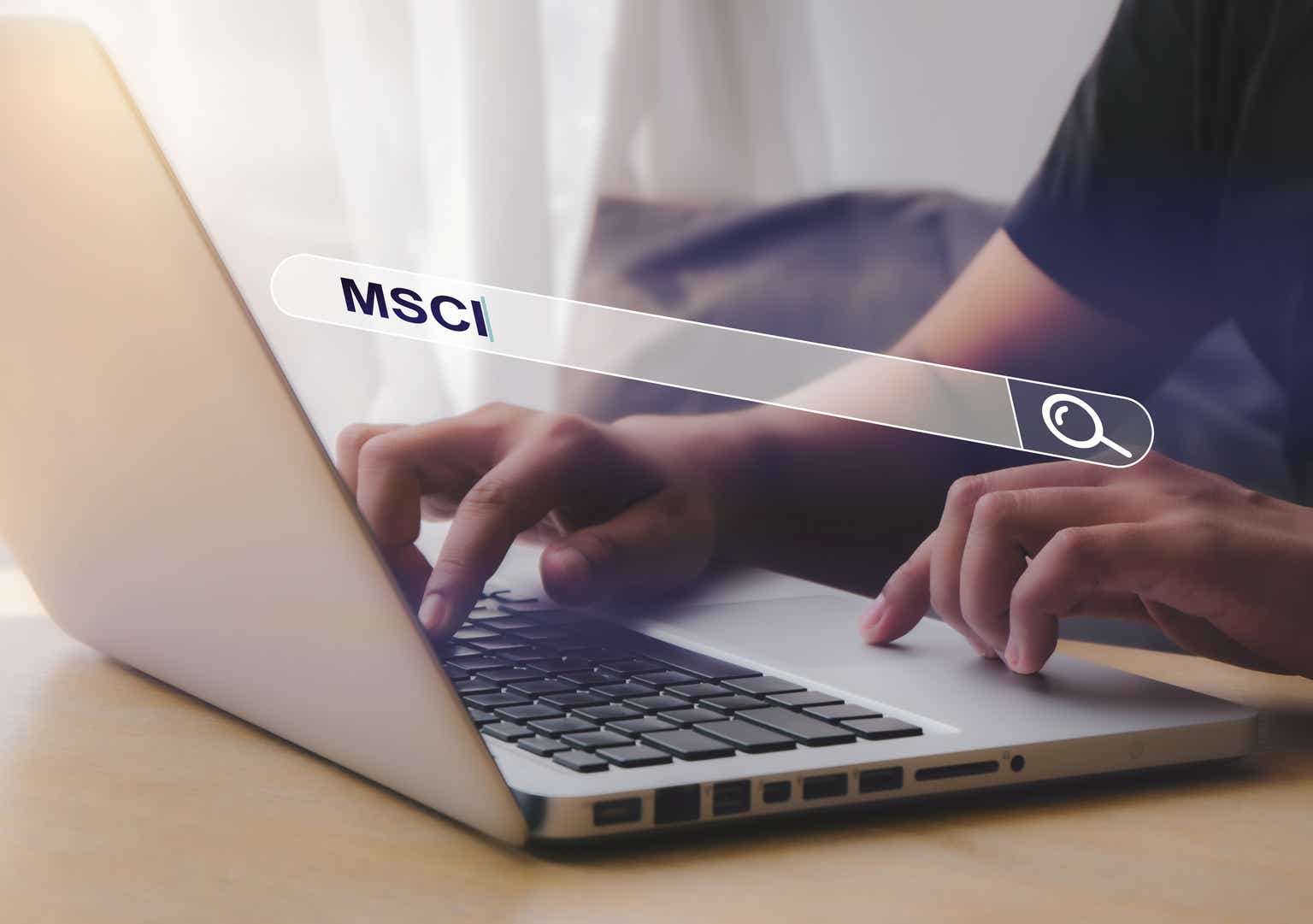 Summary
Following my coverage on MSCI (NYSE:MSCI), which I recommended a buy rating based on my positive long-term view of the business, where its unique databases serve as a strong competitive advantage despite short-term earnings drags. This post is to provide an update on my thoughts on the business and stock. I reiterate my buy rating as I continue to see upside. I expect MSCI to continue growing as it has done so in the past, with a possible higher-than-my-expected growth rate in FY24 as it compares against an easy FY23 (FY23 has a lot of macro headwinds that should ease in FY24).
Investment thesis
MSCI 2Q23 results were pretty much in line with consensus, with a modest beat. Revenue came in at $621 million vs. consensus $602 million, adj. EBITDA at $377 million vs. $363 million, and EPS at $3.26 vs. $3.11. As a result of utilizing the downturn playbook and gaining operating leverage, EBITDA margins increased by 70 bps to 60.7%. However, non-recurring index revenue likely inflated the apparent beat against the consensus. This was a figure of $14 million, and if we back it out from 2Q23 reported revenue, the revenue would have been pretty much the same ($607 million vs. $602 million).
When broken down by business line, we see that Index sales are up 13% year over year, Analytics sales are up 6%, ESG & Climate sales are up 29.3%, and Private Assets sales are up 11.9%. The total run rate of subscriptions increased by 11.8% year over year, and the run rate of asset-based fees increased by 7.2%, for an annualized increase of 10.7%. With Index showing growth of 10.4% and Analytics growing by 5.1%, but ESG & Climate falling by 43.2% and Private Assets falling by 49.7%, total net new recurring subscription sales fell by 15.0% y/y in 2Q, compared to a decline of 22.2% in 1Q. For 2Q23, the average AUM of ETFs pegged to MSCI indexes was $1.33 billion, representing a year-over-year increase of 3.8%.
Despite the segment's apparent success, I believe that the quarter's primary focus, ESG new subscription sales, still faced challenges, with declines of 37.5% year over year in 2Q23, slowing by 2.5 percentage points from 1Q23 despite a much more favorable comparison. That said, management remains optimistic about ESG's new sales recovery, which I believe seems to be the case on the ground as well. My concern about the ESG headwind in Europe was also addressed during the call. When asked about what needs to happen for ESG net-new subscription growth to reaccelerate during the 2Q23 call:
"[Europe]…it is already beginning to accelerate at a small base in Europe after a period of understanding the regulation, classifying funds, understanding the ingredients that they need in order to — in order to market these funds as sustainable investment funds and all of that… that's not necessarily going to be a ramp-up immediately, but it is beginning to preface or preface, hopefully, an increase in sales and the likes…" 2Q23 earnings call
Based on the performance of the stock price after earnings, I think the market shares my optimism. I anticipate this trend to continue and strengthen beyond FY23 as MSCI reports improved ESG net new sales in subsequent quarters, printing strong relative growth against easy comps in that year. As a result of macroeconomic weakness, sales cycles have lengthened and budgets have been tightened, making FY24 easier to compare to FY23. Plus, MSCI saw very strong growth in Index Subscriptions and Analytics despite these mild macro headwinds, which I believe further demonstrates the robustness of its business model.
Valuation
I believe the fair value for MSCI based on my model is $665. My model assumptions are that MSIC will continue to grow in the low teens moving forward, just as it has done for the past years. Net margin will expand organically as it scales revenue off its fixed-cost base.
The MSCI valuation of 39x has moved in the direction I expected previously, towards 40x its 5-year average. I believe MSCI should be able to continue trading at this multiple as long as it continues to grow as it always has. Some investors may be concerned about the high absolute multiple, but peers such as Fair Isaac Corp. (FICO), Moody's (MCO), and Verisk Analytics (VRSK) all trade in the 30-plus forward earnings range. They can trade at this level due to their strong moat and high margin profile (MSCI and these peers have EBITDA margins ranging from 40% to 70%).
Risk
A decline in equity markets has a negative effect on MSCI's bottom line. The impact on EBITDA, EPS, and free cash flow is exacerbated because these fees are incurred by the company's Index division, which has margins of 75% or more.
Conclusion
In conclusion, I maintain a bullish outlook on MSCI based on its strong competitive advantage, despite short-term earnings challenges. The company's unique databases continue to provide an edge in the market. The recent 2Q23 results were largely in line with expectations, with a modest beat. While there were some concerns about declining ESG new subscription sales, management remains optimistic about their recovery, especially in Europe. With the potential for improved ESG sales and strong growth in other segments, I expect MSCI's performance to strengthen beyond FY23, benefiting from easier year-on-year comparisons in FY24. The valuation appears reasonable, considering the company's historical growth and its comparability with peers.