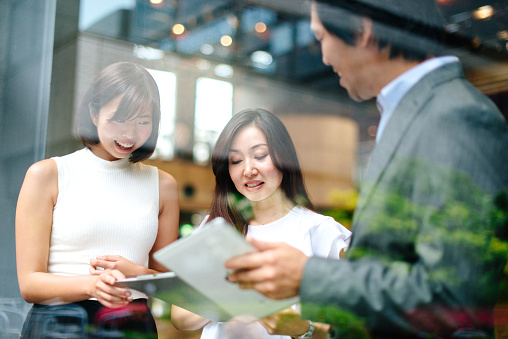 Earlier this year, the banking industry was smacked down hard by concerns that the contagion that began with Silicon Valley Bank might spill over and create bank runs at other financial institutions. Although some other firms did collapse during that time, many have shown significant resilience in the face of this pain.
One of the best companies during this time has undoubtedly been Preferred Bank (NASDAQ:PFBC). While shares of the business were down as much as 39.7% from where they ended the month of February at, they are now down only 6.5% from that time. To many investors, this may seem like a good time to avoid the bank. After all, the easy money has been made. But given how cheap the stock remains and management's ability to grow the company while simultaneously rewarding shareholders directly, I cannot rate the company any lower than a "buy."
A solid prospect
With a market capitalization right now of $952.1 million, Preferred Bank is a fairly small institution. For those who don't know about it, it operates as an independent commercial bank that's headquartered in California. What's really interesting about the institution is that its primary focus is on serving the Chinese American market, almost certainly because of its specific location. To these customers, as well as any other customers that it serves, it offers a wide array of services. For instance, the company provides personalized deposit products and services to its customers. It also offers up commercial loans, real estate loans, trade financing for credit facilities, and more.
Over the past few years, management has done a fantastic job growing the bank. Net interest income has grown from $148.2 million in 2020 to $240 million in 2022. Rising interest rates have absolutely helped the company. But on top of this, it has also benefited from growth associated with the loans on its books. These loans have increased from $4.04 billion to $5.07 billion. That growth has continued into the current fiscal year. During the first quarter of 2023, the value of loans on its books totaled $5.06 billion. Even though that was slightly lower than what we saw at the end of 2022, the firm then experienced an increase to $5.12 billion by the end of the second quarter.
It's important to understand the breakdown of the loans on the company's books. And this is because not every loan is equal. For instance, one area that many investors are worried about at this time is the office real estate market. Low occupancy rates create a risk that property owners might ultimately default on their loans. The good news for investors is that Preferred Bank is fairly limited in its exposure. As of the end of the most recent quarter, the enterprise had $454 million worth of office property loans on its books. When you drill down deeper, however, you see even better news. $105.5 million worth of these loans are for properties that are being repositioned for multifamily living. And another $168.6 million is mixed-use that involves both office spaces and retail spaces. Mixed-use properties tend to be more stable than most other types of properties.
Going back to the income statement for a moment, there are a couple of other items that we should discuss. As net interest income has grown, so too has non-interest income. Although very small relative to net interest income, non-interest income has grown nicely from $6.1 million to $9.9 million. Even more impressive has been the surge in net income from $69.3 million in 2020 to $128.8 million in 2022. Growth for the company has continued into the 2023 fiscal year.
As you can see in the chart below, both net interest income and net profits are up significantly year over year for both the first half of the year and the second quarter of 2023 on its own. On top of benefiting from continued loan growth, the company has also benefited from an expansion in its net interest margin from 3.77% in the second quarter of last year to 4.58% at the same time this year. For the first half of the year as a whole, the net interest margin grew from 3.58% to 4.67%. This all was largely the result of the company's ability to ratchet up the interest rates that it's earning on its loans. In the most recent quarter, for instance, this number was 7.39%. That compares to the 4.18% seen in the second quarter of 2022.
While all of this information is important, what's even more important would be the deposits on the company's books. After all, it's the deposit picture that has resulted in the collapse of the banks that have collapsed. And banks with high amounts of uninsured deposits were the most susceptible. Add on top of this the California exposure, and I can understand why markets were initially very scared of what the future might hold for Preferred Bank. Interestingly, Preferred Bank held up remarkably well. From 2020 to 2022, deposits expanded from $4.44 billion to $5.56 billion. We did see a small dip to $5.41 billion in the first quarter of 2023. But by the end of the second quarter, deposits had reached $5.59 billion.
This is actually really surprising to me. I say this not only because of the California exposure, but it also because a large amount of the company's deposit base is uninsured. At the end of the most recent quarter, 49.5% of deposits were uninsured. Though by the end of the second quarter, this number had dropped to a rather lofty, but better, 39.9%. This is not the highest I have seen. But it is definitely elevated compared to what I would normally like.
Even though Preferred Bank has certain risk factors that investors should continue to watch, it also has an interesting operating history in general. Management has been very active, for instance, in buying back stock. During 2021, for instance, the company bought back $17.5 million worth of shares. In 2022, this number shot up to $32 million. Management has made clear their commitment to continue buying back shares. Although an aggregate value was not discussed in the most recent filings the company has made, it did say that it repurchased around 281,000 shares during the first six months of 2023. If we use the current share price as an estimate, this would translate to around $18.5 million.
When you couple the share repurchases with the attractive growth that the bank has seen in recent years, it's not much of a surprise to me that shares would recover nicely. As for what kind of upside potential exists, I am optimistic, but not of the opinion that the company is going to be some home run prospect. I say this because shares are currently trading 39.9% above their book value per share. At the same time, however, they are trading at a price to earnings multiple of only 7.4. This is near the low end of the scale for what I have seen in the space this year.
Takeaway
In my opinion, Preferred Bank is most definitely one of the more interesting prospects out there. The company has plenty of positive things going for it. Attractive growth, a low price to earnings multiple, a growing deposit base, and a growing loan portfolio, are all great to see. The company also only has $298.1 million in debt on its books. That makes it a very stable enterprise. Having said that, the uninsured deposit amount does look rather lofty considering how cautious the market is. But this, combined with the premium to its book value, are not enough to make me overly pessimistic. In fact, given the totality of the circumstances, I have decided to rate the business a "buy" for now.