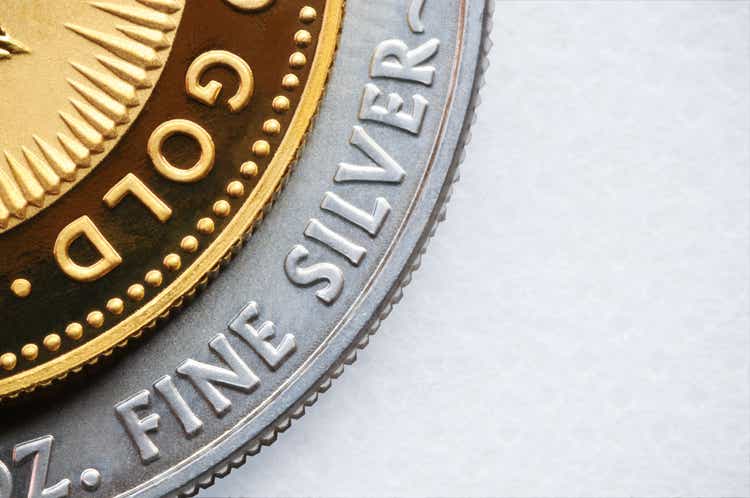 By David Brady
Although most of us were focused on the Fed and the ECB commentaries this week, neither provided anything new or unexpected. It took the following extremely surprising "data" to shake things up.
US GDP Grew An Unexpectedly Hot 2.4% In Q2 Despite Fed's Aggressive Tightening Campaign
"The Housing Recession Is Over": Pending Home Sales Post First Increase Since February
Durable Goods Orders In June Saw The Biggest Monthly Spike In 3 Years
I will not comment on the veracity of this data, except to say that the ISM Manufacturing Survey is at a recessionary 46 (anything below 50 is recessionary), and retail sales adjusted for inflation are negative 1.5% year-over-year. Consumer spending makes up 70% of GDP. The fact that the 2-Year to 10-Year Yield Curve remains negative -96 basis points also makes such data puzzling to say the least.
Regardless, it had the desired effect. The DXY rallied on the news, rising from 100.30 to 101.60. And as for the metals and miners, silver says it all…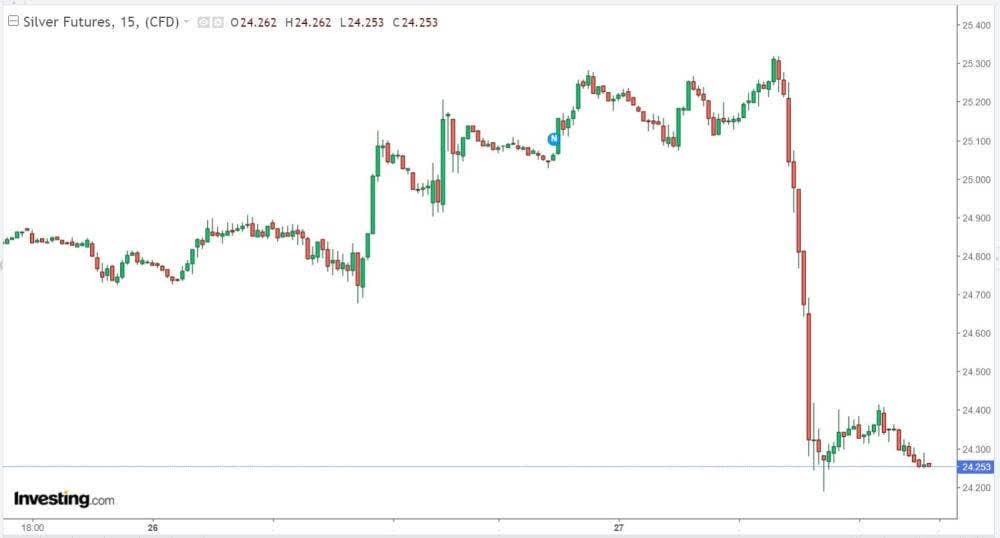 I warned everyone on Monday…
"The Bullion Banks just increased their net short position in #Silver by 16k contracts, the second biggest jump since 2015. The biggest was in on June 12, 2018, when Silver hit a high of 17.35 and fell to 13.86. This was in a downtrend, we're now in an uptrend, but worth watching."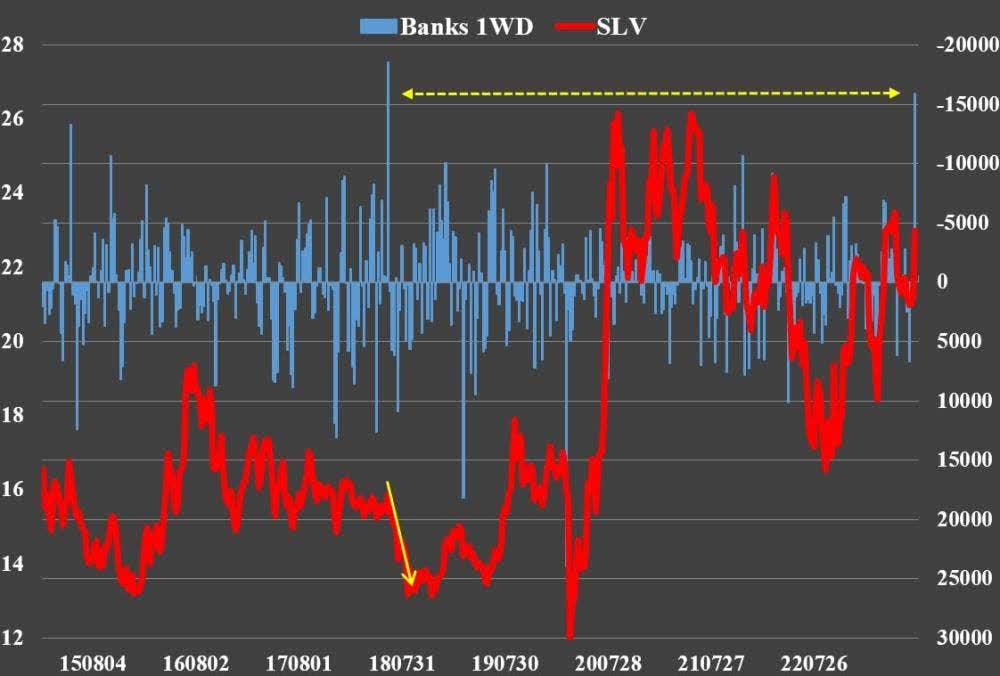 And…
"SILVER Funds have their biggest net long position since the first week of May, actually higher now. We know what happened to Silver next. Deja vu?"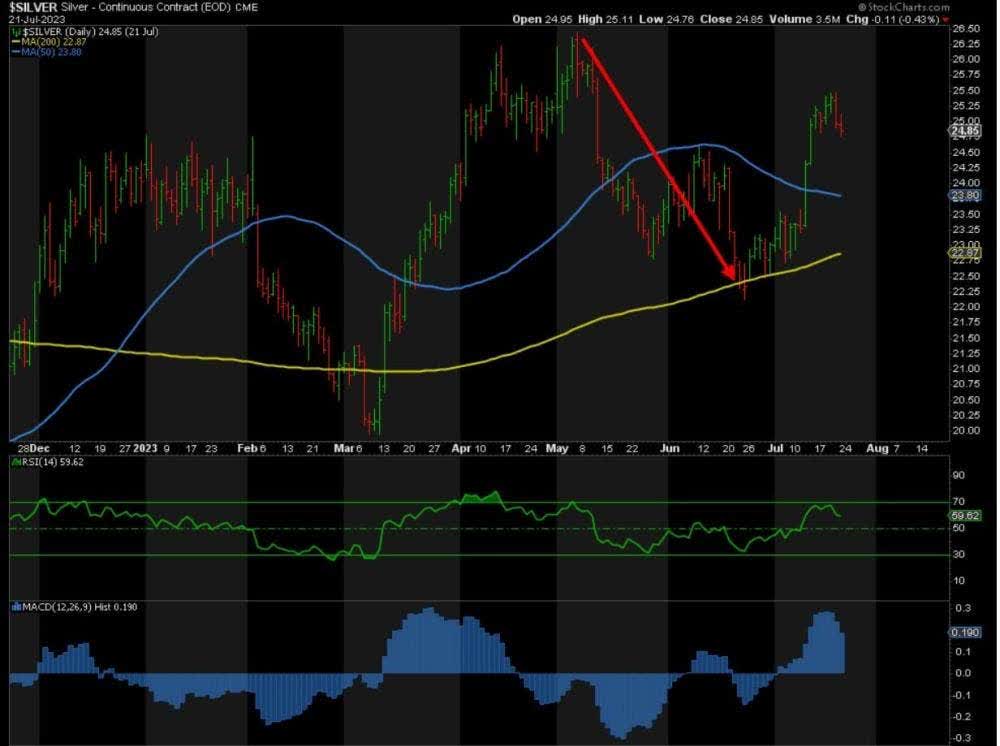 As I type, Gold is down 1.4% to 1945, just above support at 1940. Silver is down 3.1% to 24.30, just above support at 24-24.20. GDX is down 3.55% to 30.50, ahead of support at 30. SILJ is down 4.6% to 9.87. Support is at 9.00.
The positive spin on all of this is that it is increasingly likely that the worst is priced in. Many banks now believe that the Fed is done raising rates. The probability of another Fed rate hike in September is at just 22%. There's still a lot of time for that probability to increase, but even if they do hike in September, it will likely be the last. Simply put, rate hikes are already done or we have one more and therefore the end is in sight.
On another note, the USD/JPY also got a big jump off support. It is fighting to avoid a big drop which would occur if it breaks 137.30. USD/JPY is inversely correlated to monetary metals and miners. Should USD/JPY break down, watch gold and silver take off again.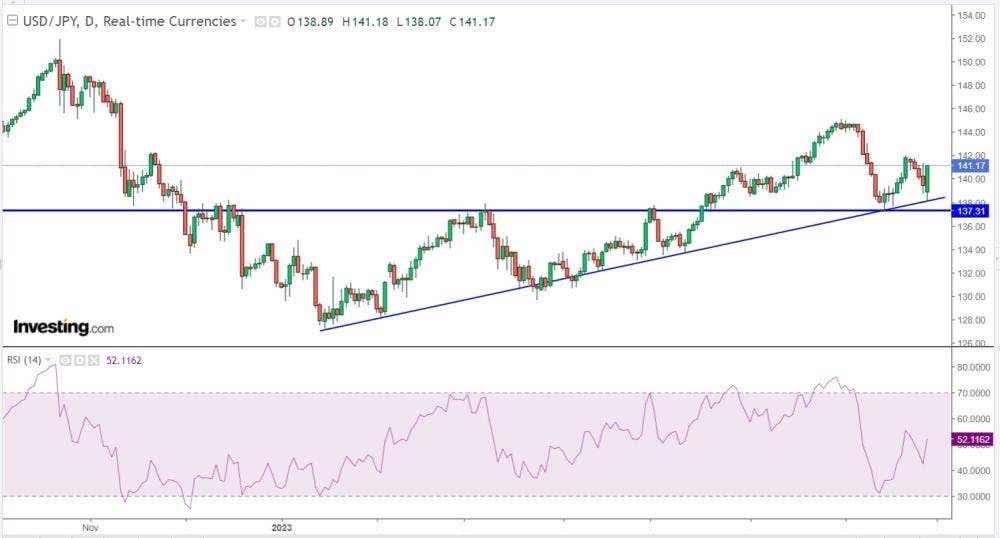 The DXY is also not far away from 102, strong resistance. The risk-reward remains to the downside from here in the dollar in general.
Finally, unless the various support levels in metals and miners provided above are broken and they head even lower, the odds are increasing that the next big move is to the upside. If we get another banking crisis, it's a virtual certainty. The only caveat is a sharp drop in stocks that could take down the metals and miners temporarily. This would be the last great buying opportunity if that plays out.
Editor's Note: The summary bullets for this article were chosen by Seeking Alpha editors.