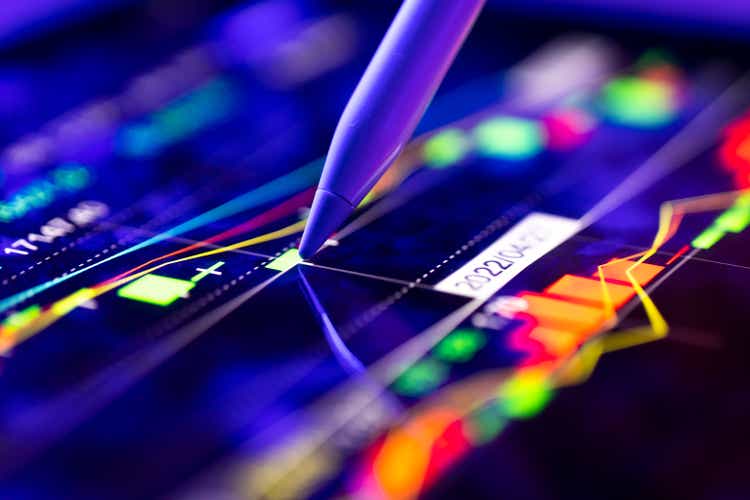 Small business sentiment from the NFIB's monthly survey rebounded in July, with the headline index reading 91.9 versus expectations of it rising only 0.3 points to 91.3.
As shown below, small businesses are still reporting much weaker optimism than pre-pandemic or even in the first year of the pandemic, but sentiment has been making steady improvements in recent months.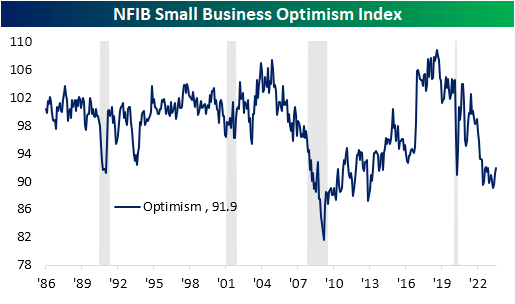 In the table below, we break down each category of the NFIB's survey. Again, the headline index remains historically low in the 14th percentile of readings. However, that is up from the 9th percentile last month.
Most other categories that contribute to the optimism index also rose month over month, albeit there were multiple that went unchanged.
As a result of those moves, most categories remain at the low end of their historical ranges with a couple of exceptions: Plans to Increase Employment and Job Openings Hard to Fill.
Each of those readings are in the 76th and 94th percentiles, respectively. However, as we noted in today's Morning Lineup, overall this survey's employment metrics have pointed to softening of labor market activity.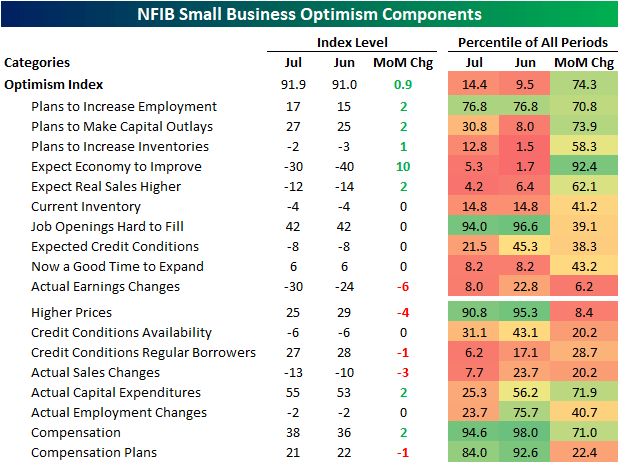 While several categories saw stronger readings in July, none rose more than Outlook for General Business conditions which jumped by 10 points month over month.
That is the second 10-point increase in a row, which makes for the largest two-month increase since May 2020.
Although that reading showed an increase in optimism which coincides with continued improvement in the number of firms reporting that inflation pressures have eased, readings on small businesses' actual operations were less rosy.
Even though sales expectations were up, actual sales changes hit a new low of -13, the weakest since the spring of 2020, resulting in earnings changes to also drop.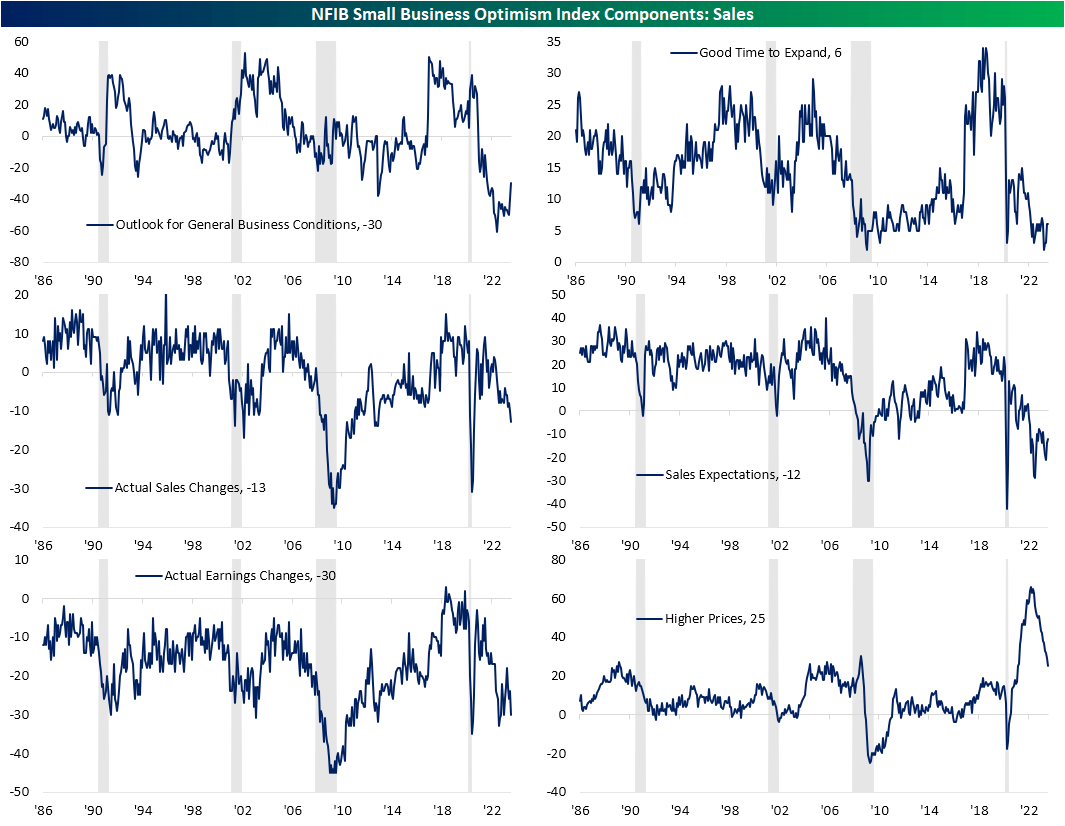 Editor's Note: The summary bullets for this article were chosen by Seeking Alpha editors.