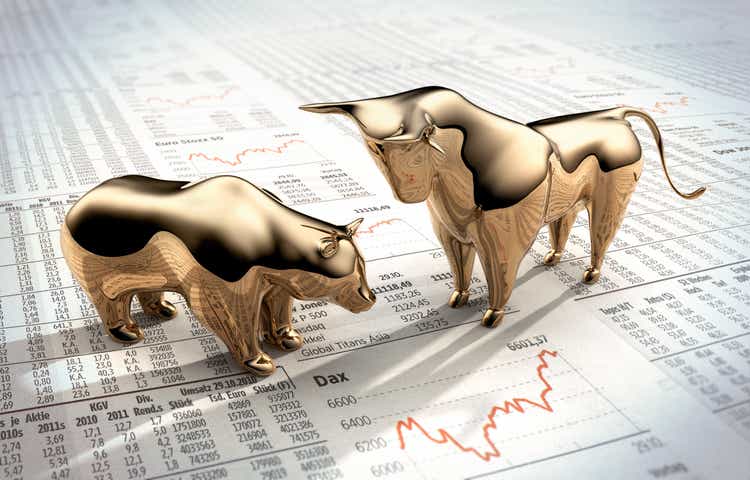 The S&P 500's selloff over the last week heading into yesterday's CPI print caused bullish sentiment to dip a little. Compared to last week when 49% of respondents to the weekly AAII survey reported as bullish, this week only 44.7% reported as such.
That is the weakest reading on optimism in a month, but remains well above the range of readings of most of the past year and a half.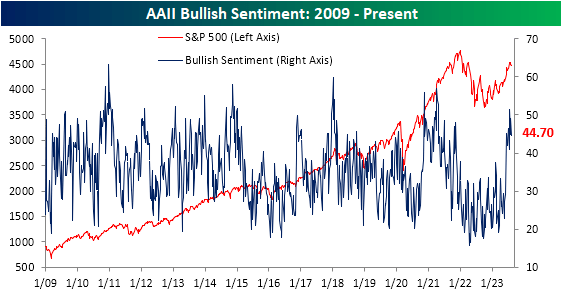 The drop in bullishness was met with an increase in bearishness. Bearish sentiment rose back above 25% for the first time since the week of July 14th.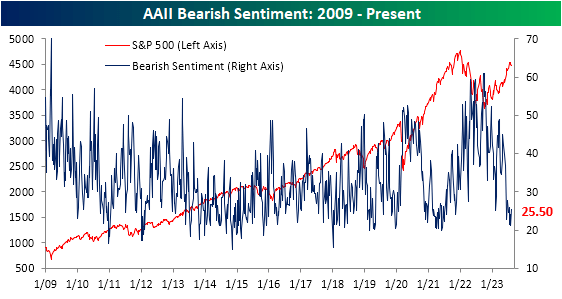 In turn, the bull-bear spread moved lower this week, crossing back below 20 to 19.2. That is the lowest reading in four weeks as the spread continues to point toward an overall bullish tilt to investor sentiment.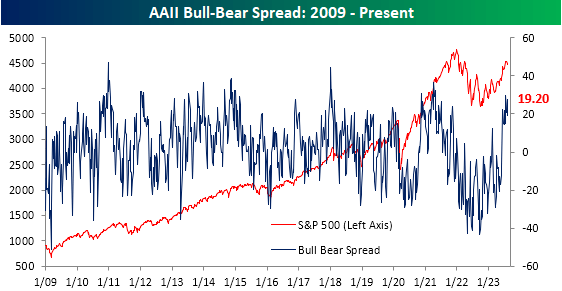 In fact, this week marked the tenth in a row that bullish sentiment sat above its historical average while simultaneously bearish sentiment was below its historical average.
Looking across the past twenty years, there are not many examples of this sort of extended bullish sentiment streaks. In fact, only three other periods saw streaks of similar length.
The most recent ended in May 2021 at 13 weeks. Before that, there was an identically long streak in the first quarter of 2012 and prior to that, you'd have to go all the way back to 2004 to find an example. In the 1990s through late 2000, such streaks were much more common.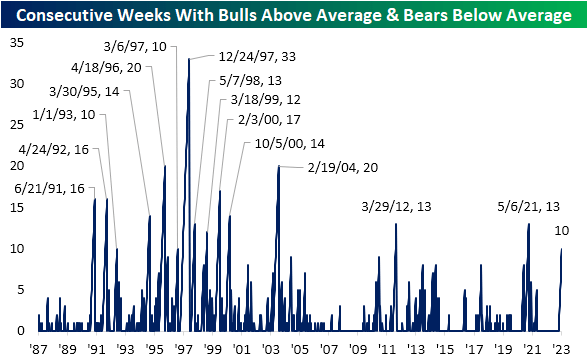 Editor's Note: The summary bullets for this article were chosen by Seeking Alpha editors.