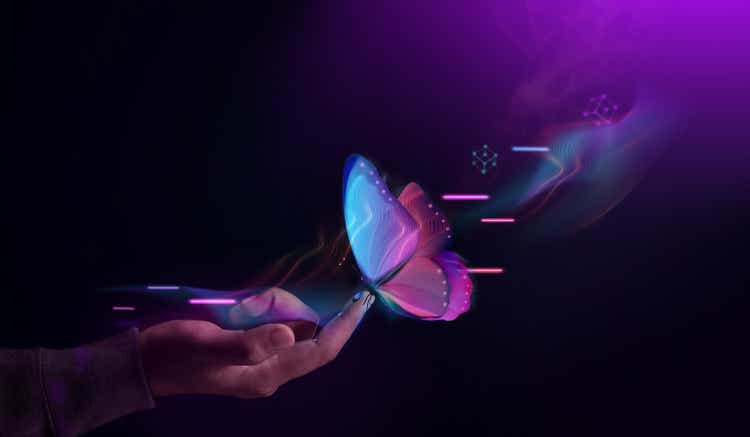 Deals and Financings
Jiangsu Hengrui Pharma (SHA: 600275) out-licensed global rights (ex-China) for a novel anti-inflammatory to ONE Bio (OTC:ONBI) of Florida in a $1 billion deal (see story). SHR-1905 is an anti-TSLP monoclonal antibody aimed at severe asthma. ONE Bio will make an $21.5 million payment upfront along with a $3.5 million milestone. Hengrui said it would be eligible for over $1 billion in milestones if the drug is approved in the US, Japan and European countries, plus double-digit royalties. Hengrui has started China Phase II trials of the candidate for asthma and chronic sinusitis.
Shanghai Sangon Biotech, a company that provides life science tools and services, raised $290 million from private investors in a funding that it called "strategic". The company offers four main categories of products: 1) DNA synthesis, 2) R&D reagents and consumables, 3) genetic sequencing and 4) protein- and antibodies-related products. Founded 30 years ago, Sangon began its corporate life as a provider of oligo synthesis services, then expanded into manufacturing various life science products and increased its service offerings. The funding, which was completed in April, was led by GL Capital, a China healthcare-focused private equity firm.
Hangzhou Zhongmei Huadong Pharma (SHZ: 000963) in-licensed China-SE Asia rights to a topical steroid-free therapy for immune-mediated skin diseases from Arcutis (ARQT), a Los Angeles biopharma, in a $94 million deal (see story). Zhongmei will have rights to cream and foam formulations of roflumilast, a next-gen phosphodiesterase type 4 (PDE4) inhibitor for dermatological conditions including plaque psoriasis, seborrheic dermatitis and atopic dermatitis. The company will make a $30 million upfront payment to Arcutis and pay up to $64 million in development and sales milestones, plus royalties. Zhongmei is a subsidiary of Huadong Medicine.
Singapore CytoMed Therapeutics (GDTC) signed a Memorandum of Understanding that, if finalized, would allow the company to use Hangzhou CNK Therapeutics' PiggyBac technology (see story). The PiggyBac technology would be used to permanently graft Chimeric Antigen Receptor (CAR) genes into gamma delta (γδ) T cells via a non-viral gene editing method. As a result, CAR gene expression is expected to continue for as long as the γδ T cells are present in the body, potentially increasing the therapeutic effect. The two companies may also form a JV to conduct clinical trials in China.
Government News
China's State Council has increased its effort to attract foreign direct capital investments, especially for biotech investors. The government has issued a 24-point list of guidelines that establishes the areas of major focus where investors are likely to find opportunities. It specifically singled out biotechnology investments as a major goal, promising to facilitate investments, issue business visas and offer tax incentives for foreign businesses with an aim to "improve the business environment for foreign investors and boost foreign direct investment (FDI)." At the same time, the US is restricting some China investments, though its emphasis is on national security.
Trials and Approvals
Sichuan Kelun-Biotech (HK: 6990) reported that its TROP2 ADC met the primary progression-free survival endpoint at an interim analysis in a China Phase III trial in patients with triple-negative breast cancer. Based on the results, Kelun-Biotech will discuss submitting an NDA of SKB264 with China's Center for Drug Evaluation. The company did not release the results. In 2022, Kelun-Biotech out-licensed global rights (ex-China) for SKB264 to MSD (Merck) in one of three ADC partnerships between the two companies that had a combined value of $12 billion. Kelun-Biotech expects SKB264 will be the first TROP2 ADC approved in China.
Guangzhou Akeso (HK: 9926) has dosed the first patient in a China Phase III trial of ivonescimab, an investigational PD-1/VEGF bi-specific antibody. It will be tested as a first-line treatment in patients with locally advanced or metastatic squamous non-small cell lung cancer. In late 2022, Akeso out-licensed global ex-China rights for ivonescrimab in a $5 billion agreement with Summit Therapeutics (SMMT) of Menlo Park, CA. The Phase III trial will evaluate the clinical efficacy and assess the safety of ivonescimab compared with BeiGene's PD-1 candidate, tislelizumab, in combination with chemotherapy.
OnCusp Therapeutics of New York City was approved to start US trials of a differentiated, second-in-class cadherin-6 (CDH6)-directed ADC designed to treat solid tumors. One year ago, OnCusp in-licensed global rights (ex-Greater China) to CUSP06 from Multitude Therapeutics, a Shanghai-Redwood City ADC company that was spun out of Shanghai's Abmart. Abmart offers off-the-shelf and customized antibodies. Multitude uses its target and antibody discovery arrays and proprietary ADC platform to discover ADC candidates for malignancies with high unmet medical needs. The company says CUSP06 showed activity against cancers in preclinical tests.
---
Editor's Note: The summary bullets for this article were chosen by Seeking Alpha editors.
Editor's Note: This article discusses one or more securities that do not trade on a major U.S. exchange. Please be aware of the risks associated with these stocks.