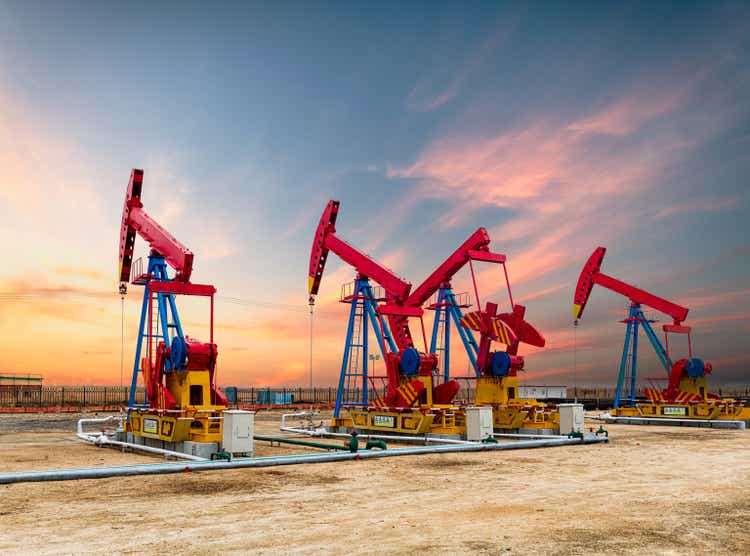 International Petroleum (OTCPK:IPCFF) is a Lundin Group company that is headquartered in Canada. The company has operations in Canada (and it reports in United States dollars unless otherwise noted) but also in France and Malaysia. As such, this company is likely to become a worldwide operator as it grows.
The Lundin Group of companies is headed by the Lundin family interests. As the website notes in several places, there is no company at the head of these interests. That makes the organization a little bit atypical. But it appears to work well as the organization has a fantastic reputation among a fair number of investors.
Each company that is part of (or was formerly part of) the Lundin Group may be large or small by itself. But the whole organization is impressively large. This allows a company like International Petroleum to have access to the whole organizational experience and finances that give a company like this quite an edge over the competition. Investors in a company like this gain a management depth that is seldom seen in comparable companies in the industry. It sharply reduces that small company risk.
Management has managed to increase production during a time when many in the industry have focused on balance sheet repair. This accomplishment has got to be a key part of evaluating the superior experience of management.
It is especially noteworthy because this company has significant exposure to heavy oil and thermal oil production. These products often have expanded discounts that dry up cash flows during industry downturns. Management does offset the significant earnings volatility with low debt. Management also has balanced that heavy oil production with other products as shown above.
Many of the companies in the Lundin Group grow opportunistically through acquisitions and mergers. This company has its fair share of acquisitions in its history as well. The management experience limits the risk of overpaying for an acquisition or the risk that an assimilation will not work out. The management experience also minimizes the risk of a relatively large acquisition.
This management will spend money to achieve maximum company value. This is a growth story with the company likely to be sold or merged at a good price in the future.
Since there are a fair number of opportunistic acquisitions over the last few years, investors can expect management to spend money to optimize operations. That often takes a few years. The most money is of course spent nearer to the time of the acquisition. But there is often a decreasing amount of money spent on optimization and assimilation for a few years afterward.
The first and fourth quarters are traditionally the busiest in Canada for capital projects. The second quarter (and sometimes the third quarter) are influenced by Spring Breakup. Activity is reduced at that time until Spring Breakup has passed. Therefore, free cash flow is often larger in the second and third quarters.
Probably the most significant part of the company's business is the Suffield Area. The recent acquisition is largely responsible for the growth in the current fiscal year (so far). This is also the area that is largely responsible for natural gas exposure as well.
(Note: This was the most recent slide I could find on this project).
The Ferguson acreage was acquired through the acquisition of Granite Oil. On the Seeking Alpha website, there were a lot of articles about all the oil on the Ferguson leases (and surely the company was worth far more than it was currently priced). There were a lot of articles elsewhere about those reserves as well.
The problem was that Granite was a small company with limited resources. Therefore, increasing production at a reasonable cost while paying shareholders using an income model proved to be largely unsustainable.
As has happened many times in the industry, the company was acquired for a small fraction of all those reserves due to production issues. The company noted earlier in the presentation that the acquisition was nearly three years ago.
Yet, it finally appears that International Petroleum has figured out how to increase production on these leases with reasonable costs. This is a very typical example of this management acquiring "problems" and then solving those problems to the benefit of shareholders. But as this slide demonstrates, it often takes time to solve those problems, or the acquired company management would have taken care of these issues.
Nonetheless, this set of leases is potentially the future large company exposure to light oil production. Since light oil sells at a premium to heavy oil and thermal oil (and the price holds up better during industry downturns), this acquisition could prove to be very profitable with considerable upside).
This is yet another example of the limitations of the reserve report. As many noted, there was a lot of potential oil in this area for the size of Granite Oil. But getting that oil to market proved to be very challenging.
Key Takeaways
International Petroleum has opportunistically made acquisitions that management must now make into one growing and profitable company. Management appears to be well on their way to doing just that.
This company has the resources of the Lundin Group of companies at its disposal. That means that this company has a lot more financially experienced resources to draw upon than many companies of this size. The Lundin Group of companies has a very good reputation with shareholders which is also an advantage.
Finances are relatively conservative. So, if another opportunistic acquisition presents itself, the company is in a good position to take advantage of that.
Management will repurchase shares rather than pay a dividend. This is going to be a growth story. So, investment gains will come from stock appreciation if management is successful. The Lundin Group of companies generally are built and then sold.
This company is a strong buy as it is relatively cheap with the Lundin Group of companies' advantages. Finances are conservative, and the outlook is probably better than average.
Editor's Note: This article discusses one or more securities that do not trade on a major U.S. exchange. Please be aware of the risks associated with these stocks.