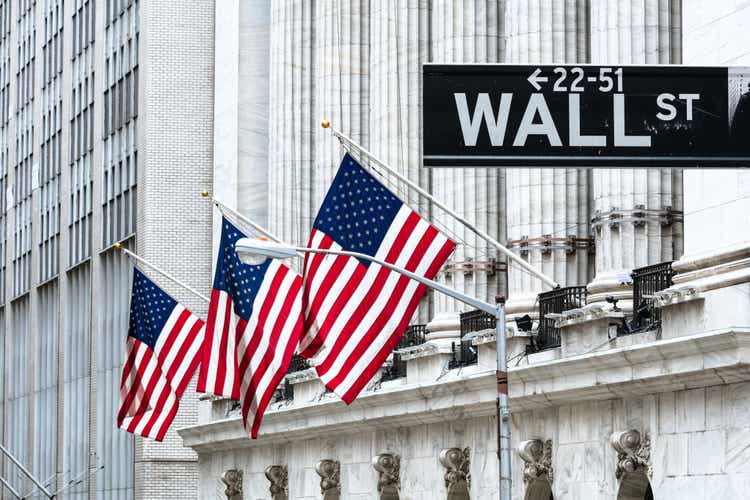 Investment Updates
The price risk in Mesa Laboratories, Inc. (NASDAQ:MLAB) equity stock remains well in situ despite a balanced set of Q1 FY'24 numbers, and a turn off its 52-week lows in the last few months. Since my June publication on MLAB the major headwinds to it rating back to previous highs remain in situ in my view. Critically, profitability is a concern, whilst it still trades at fairly hefty multiples on just 5.5% trailing cash flow yield.
Figure 1.
Wind back the clock a decade from 2012–2021, and MLAB was a star performer, having sold at highs of ~$330 in December 2021—right when the market began its brutal selloff. Granted, there were other factors involved, and challenges in its fiscal '23, with the loss of customers and so forth, only added to the selling pressure. It now sells at a range seen back in 2018, having wiped 5 years of equity gains in around 12 months or so. Net-net, I reiterate MLAB as a hold, calling for an uptick in gross capital productivity and sales momentum to catch a meaningful bid once more. This, and the fact valuations are still trading relatively high for my liking for a company with as much risk in MLAB's economics. Reiterate hold.
Figure 1a.
Critical facts forming investment view
1. Q1 FY'24 insights
As a reminder, MLAB reports its Q1 FY'24 numbers at the corresponding time of Q2 CY'23. I'll be talking in terms of its first fiscal quarter for consistency and simplicity.
MLAB clipped revenues of $50.6 for the quarter, up 40bps YoY. Granted, this was on difficult comps, thanks to its Belyntic acquisition in FY'23. It pulled this to gross of $31.2mm and a pre-tax loss of $0.94mm, up substantially from the loss of $5.4mm last year.
Figure 2.
Critically, as it stands today, MLAB is confronting numerous headwinds to growth as a company, and capital appreciation for its equity stock. The rates/inflation axis has contributed to far softer demand for mandatory and discretionary capital expenditures across the entire spectrum of the life sciences market. Not to mention the firm carries ~$175mm of long-term debt made by an issue of convertible notes at a ~1.4% coupon.
Think what you will think about convertibles, but they offer an interesting matrix for corporations to access external financing. For one, MLAB issued these in 2019, a time when rates weren't even a word mentioned by credit investors/issuers, let alone for the equities crowd. Second, convertibles offer a cheap source of financing for corporations, as investors will typically accept a lower coupon given the conversion factor and potential capital appreciation not offered by credit markets. Companies can then wipe the debt off the balance sheet if/once the issues are converted. Finally, investors benefit with a cheap form of equity, with downside cover via the hybrid structuring and interest payments.
You might also remember in MLAB's fiscal '23, it received notification from Sema4 Holdings about its exit from the reproductive health screening business. Sema4 was a primary client in MLAB's clinical genomics business ("CG"). Naturally, this led to a significant reduction in purchasing and backlog. This continues to clamp earnings power and asset growth in my opinion.
With respect to the divisional breakdown, it comes as follows:
CG sales contributed 26% to the top line and pulled in $13.4mm in turnover, a ~780bps decline. You need to include $31 of COVID-related payment into this number. Stripping these out, CG sales were down 440bps YoY. Excluding the revenue loss tied to Sema4, organic growth for the division would have been ~11%. CG gross profit percentage was 50.3%, off MLAB's long-term target band of ~55%.
Revenues from sterilization and disinfection control built 31% of quarterly sales and pulled to $15.9mm. This offset downsides in the CG segment with a 7.8% growth rate. Nonetheless, the overall increase was below management's forecasts, secondary to a distributor's warehouse relocation that resulted in a number of suppressed orders.
Meanwhile, the biopharmaceutical development ("BD") business contributed ~20% to the top line with ~$10mm in revenues, down c.10% YoY. I mentioned earlier the unfavourable market economics in healthcare, with slack demand for capital equipment combined with productivity slowdowns from sales reps. It did decompress gross margin by ~60bps in the BD business, however.
Finally, its calibration solutions arm made up the last 23% of the top line and printed $11.5mm in revenue. This was the start grower at 12% expansion on last year, and could be one to watch moving forward.
Critically, much of the supply chain issues experienced last year are starting to subside. This is positive for the purchasing environment, and MLAB observed demand in orders and a decrease in turnaround times in calibration solutions. It also saw ~60bps margin loosening in the segment which was driven by the volume impacts by getting more orders out the door. The question is whether these tailwinds will spillover into its adjacent segments. We're yet to see it early in the piece for FY'24, but I'll be paying close attention to this point going forward.
2. Broader challenges impacting growth economics
The financials from Q1 are well received and understood. So are the challenges. But there are a broader set of challenges impacting MLAB's economic levers that must be discussed in detail.
Chiefly, the facts pattern when eyeing more than just the P&L is telling. For one, quarterly revenues are indeed higher than 2020 range, despite falling behind the last 12 months or so. MLAB is realizing a lower percentage of OCF backing revenues as well. In 2020 you were looking at ~30–35% of revenues supported by cash flows. It's now in the 20% range, even with the pullback in sales. This cannot be overlooked. It's difficult to see MLAB producing the cash flows required to redeploy back into the business to support growth if revenues (which aren't cash, remember) are outstripping cash flows (which are cash, obviously) by a factor of 80%. In my view, it needs to push this back to the 30–35% range to support a meaningful level of business growth.
Figure 3.
Asset growth has been flat these past 2.5 years too. More critically, from $643mm of assets employed in the business, MLAB books just $0.21 on the dollar in gross on this. Granted, this is up a deal from $0.15 for every $1 in 2021, but this isn't an attractive rate of gross return in my opinion. It tells me there's cash tied up in assets that aren't performing up to standard. Over 44% of gross asset value is booked as accounting goodwill as well. Hence, you're looking at negative tangible book value of $101mm or negative $18.84/share on this calculus.
Figure 4.
These are two quintessential points that I'd call for MLAB to overcome in order to start adding value for its shareholders once again. In the last publication, I rhapsodized on the destruction of value that's occurred on the owner capital that's tied up in MLAB's business. There's been no change to this. Paltry 5–6% return on capital deployed and at risk in the business. Heavy reinvestment at these sub-standard rates. Unstable and small post-tax earnings. The list goes on in terms of the economic de-levers MLAB has employed right now. These all balance out any of the financial growth observed in Q1 in my opinion.
3. Market-generated data
Sentiment in MLAB's equity stock is gauged well in Figures 5 and 6 below. On the daily cloud chart, that looks to the coming weeks, both the price line and lagging line are heading into the cloud. There's a chance that by the end of August, MLAB could break the cloud top and catch a short-term bid should it continue at its current directional bias. However, there wouldn't be backing from the firm's operating economics on this. Hence, this supports a neutral view in my opinion. More so given the prevailing trend in price action.
Figure 5.
The weekly chart below looks to the coming months and thus takes a long-term view. One can see the price and lagging lines trading well below the cloud here. You'd need a move above $155 to get into the bullish band again. This would need to occur before the end of 2023. However, there's a lack of identifiable catalysts to get it there in my view. Hence, this further supports the neutral view.
Figure 6.
Valuation and conclusion
The stock sells at 19x forward earnings as I write, with a trailing cash flow yield of 5.5%. Relative to comps, MLAB is well positioned. But relative to the sector, and more selective opportunities out there, it hasn't got me over the line. You're looking at 50bps in return on equity and ~80bps return on capital that's been employed in the business on a TTM basis (i.e., that equity and capital that's been provided to the business, respectively).
Moreover, the market has valued its net asset value at a premium of $1.92mm above book value, otherwise $1.92 in market value for every $1 in market value. This is below the median of peers, which is $2.12 per $1 in market value. Perhaps you're getting a good chunk of the firm's net assets with this valuation. But these are assets that return back ~5% when factoring in all sources of income—hardly the kind of assets you'd mark hard-earned, and increasingly scare savings against. The culmination of this data keeps me neutral on valuation as well.
Figure 7.
In short, MLAB has a ways to go in order to be rated as an investment grade company once more. More than 5 years of equity gains have been wiped in 12 months or so, and the company's failed to catch a meaningful bid given all the headwinds discussed here today. Looking at the economic flavourings of the investment recipe, MLAB doesn't fit the profile of a company we'd add to the long account here at Bernard Investments, as we'd be securing just 5% return on the capital put at risk in the business when long-term market returns on capital are ~12%. I cannot advocate buying the stock with these kinds of value-compressors in place. The prevailing value destruction is just too great at this point in time. Net-net, reiterate hold.