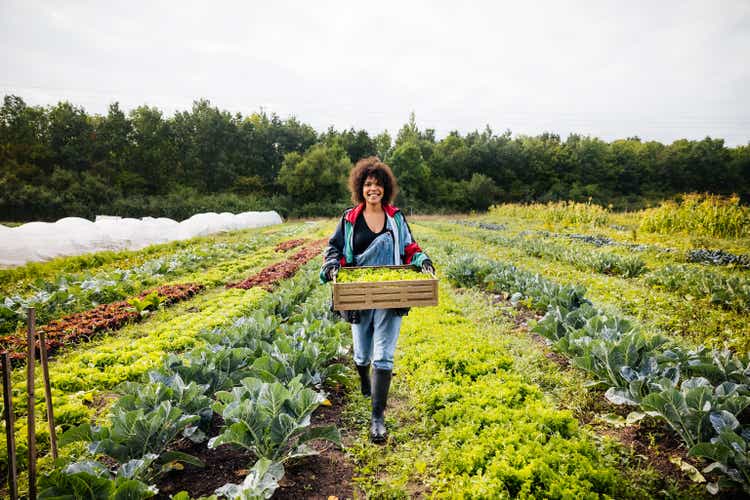 Back in July, we wrote about the soon to be realized gains we saw in purchase of PennyMac Mortgage Preferred A (PMT.PR.A) when the shares convert from fixed to floating rate in March of 2024. We found the terms of conversion unambiguous, but on August 25th, PennyMac management announced that the demise of reporting for three-month LIBOR rendered the terms of conversion null and void and that PMT.PR.A would continue to pay its dividends at its fixed rate of 8.125%.
We remain undeterred in our pursuit of fixed income solutions for this rising interest rate environment and continue to identify issues we feel will predictably deliver superior returns. Today we describe the returns expected from the purchase of Gladstone Land Corp. 5% Series D Cumulative Term Preferred due 01/31/2026 (NASDAQ:LANDM) and the potential upside if it doesn't perform to its stated calendar.
The Issuer
Gladstone Land Corporation (LAND), along with Farmland Partners, Inc. (FPI), is one of two exchange traded agricultural REITs we have traded in and out of since their respective IPOs. We like farmland because its market value, like gold, can be continuously determined. If shares are trading at discounts to NAV, we may be a buyer; if they trade at a premium, we sell them. This ready calculation of LAND's intrinsic value makes us comfortable owning its preferred equities at the right prices.
LAND's exchange listed equity stack looks like this today. It should be noted that LAND has issued a new Series E preferred that is not in the table because it is not yet listed on an exchange.
LANDM differs from the other preferreds because it has a mandatory redemption on January 31, 2026. As such, at today's market price it is like buying a discounted two-year note to realize an attractive yield to call.
Contrasted against the riskless return of today's 5.01% yield from a 2y US T-Note, purchase of LANDM provides a 250-basis point higher yield. A T-Note is effectively guaranteed to be redeemed and pay interest due on schedule; in considering LANDM we must estimate its likelihood to perform on schedule. You have to look at the financial wherewithal of the issuer, Gladstone Land.
From its 2Q23 earnings call, we learn that LAND currently has availability of over $185 million of dry powder on their lines of credit and they also have about $145 million of unpledged properties. Regarding their debt they stated,
"Over 99.9% of our borrowings are currently at fixed rates and on a weighted average basis, these rates are fixed at 3.35% for another 4.6 years out. As a result, we have experienced minimal impact from the recent increases in interest rates."
LAND has been cash flow positive since its IPO and just raised the common share dividend for the 31st time over the last 34 quarters. The described liquidity gives them the means to redeem the ~$60 million of Series D Term preferred outstanding, but will they?
LANDM Conversion/Redemption
The terms of the offering describe that LANDM is to be redeemed at $25 per share on 01/31/2026. If the issuer fails to redeem or call the issue at that time, the dividend rate will increase by 3.00% to 8.00% per annum.
We find the terms of conversion/redemption unambiguous; if the shares are not redeemed on schedule, LANDM shareholders will receive a 60% increase in yield.
An Interested Fixed Income Option
Over time, the Gladstone companies have issued, and timely redeemed, several term preferred issues. LAND has an ample capital base of quality farms to serve as collateral and support for all of its preferred issues. We feel confident the shares will be redeemed on schedule but won't complain about the stepped-up dividend rate if they are not.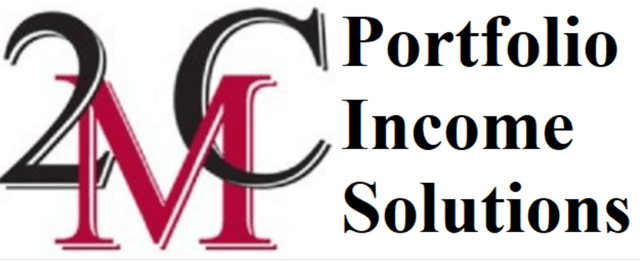 For a full toolkit on building a growing stream of dividend income, please consider joining Portfolio Income Solutions. As a member you will get:
Access to a curated Real Money REIT Portfolio
Continuous market commentary
Data sets on every REIT
You will benefit from our team's decades of collective experience in REIT investing. On Portfolio Income Solutions, we don't only share our ideas, we also discuss best trading practices and help you become a better investor.
We welcome you to test it out with a free 14-day trial. Lock in our founding member rate of $33.25/month (paid annually) before it expires!