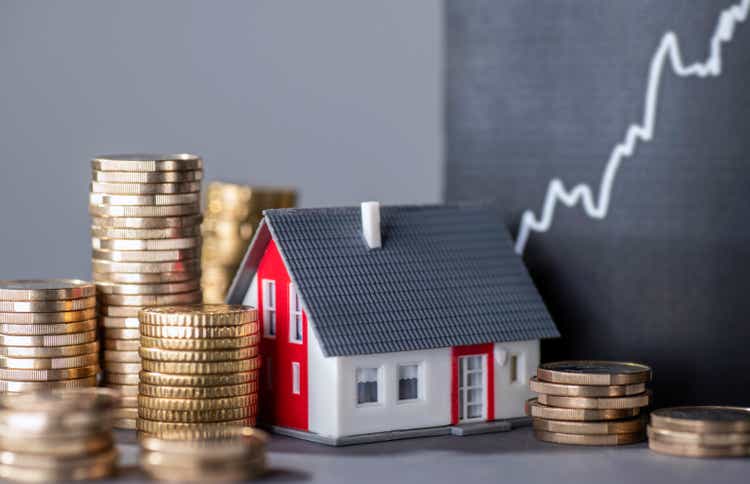 In Thursday's Closer, we discussed a couple of recent releases of alternative housing data sets including the latest delinquency data from Black Knight and housing inventory numbers from Realtor.com.
Zeroing on the latter, Realtor.com's August inventory data showed only 585K active listings nationally after seasonal adjustment.
Inventories have been drawn upon for seven months in a row, resulting in the lowest level since June 2022. On the bright side, August did also see a seasonally unusual uptick in new listings, but that only puts a small dent in what are historically low inventories.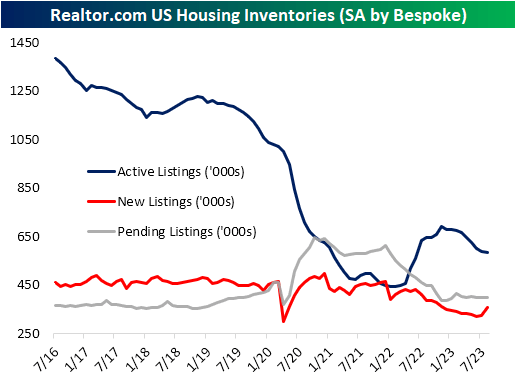 Using state level data aggregated by region, the multi-month drawdown in inventories has been observed throughout the country. The South has tended to have the highest quantity of homes on the market while the opposite applies to the Northeast.
In fact, whereas other regions have generally seen inventories rise off of their lowest levels reached in late 2021, the Northeast is only slightly above its series low.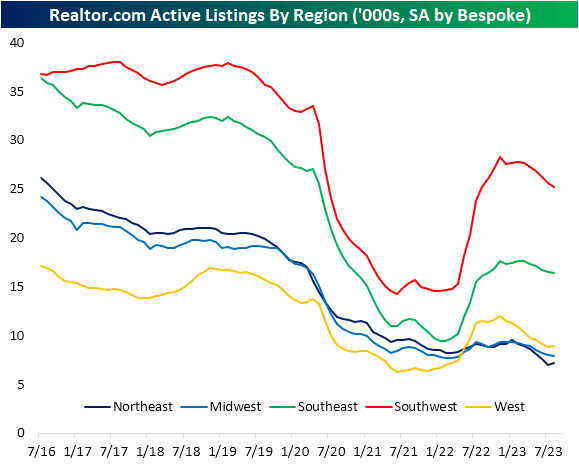 Similar to aggregate inventory levels, median days on market are well off their record lows early last year but have begun to roll over. Currently, median days on market is at 53 days, which is well below the pre-pandemic range.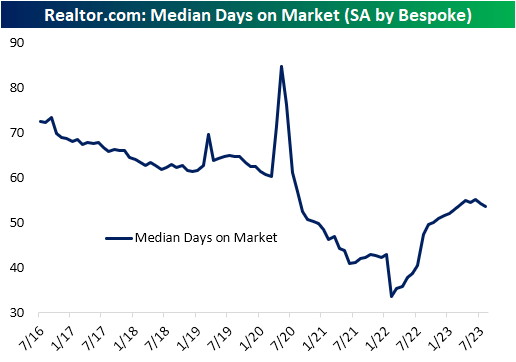 Given the continued low supply, prices have swung higher with median prices at the highest level since last July both in terms of total price and price per square foot.
Rising at a high single-digit month-over-month annualized pace, August also saw the most rapid appreciation since June of last year.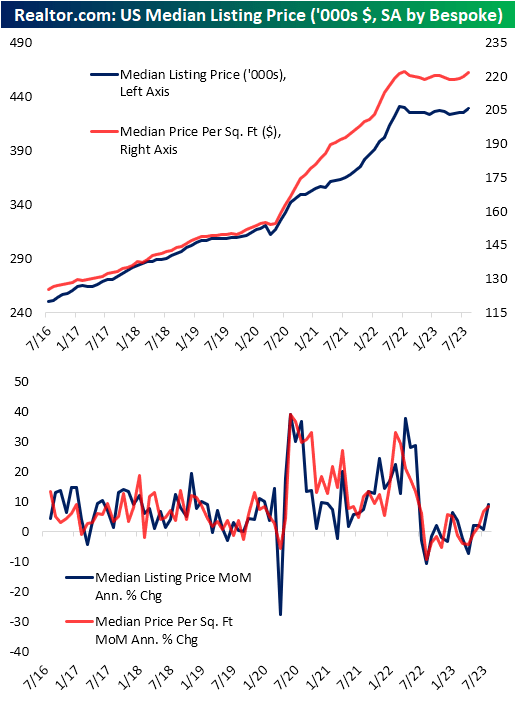 Breaking down home prices by geography, the West has the highest median home price in the country, but those prices have been relatively stagnant since early 2022.
The Northeast, on the other hand, has consistently had the second highest prices in the country and prices have been steadily rising.
In fact, prior to seasonal adjustment, prices in the Northeast have risen 11% YoY compared to the next highest of 8.8% YoY in the Midwest and low single-digit growth in the South and West.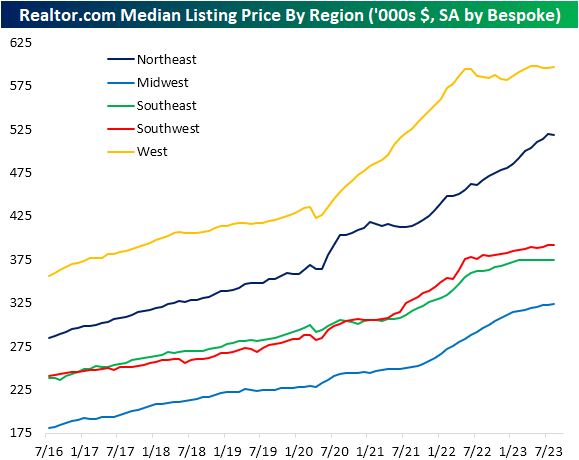 Editor's Note: The summary bullets for this article were chosen by Seeking Alpha editors.