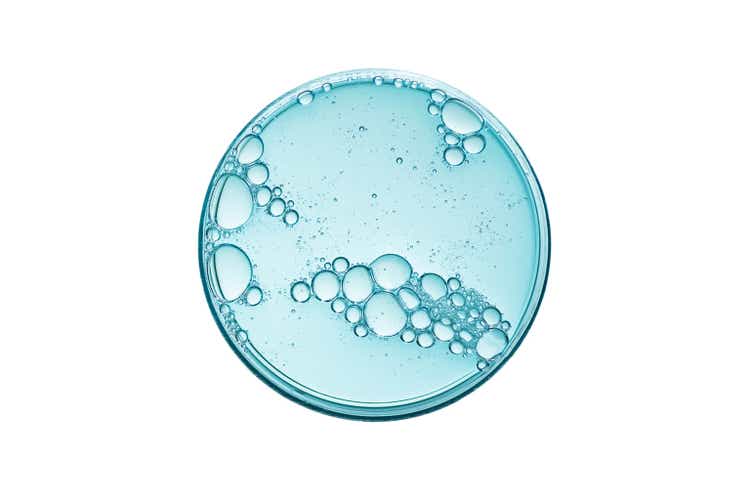 Topline Summary
It's been a long time since I had a first look at Inovio Pharmaceuticals (NASDAQ:INO) on Seeking Alpha, and back then we were still mired deeply in COVID-19 uncertainty, and INO had made big strides in terms of valuation based on a DNA vaccine. I suggested you keep your eyes on the oncology profile, since that was the real long-term play if there was one. Turns out I was right to be pessimistic about the COVID prospects, but also the risk of value erosion played out.
In their latest filings, INO has made a big shift toward re-prioritizing their pipeline toward agents most likely to get approved soon. Now they're focusing on an entirely different disease, and they have more cash on hand than the entire company is being valued at. Still, this cash is diminishing quickly, even though they've reduced their outlays dramatically. So for me this is still not one to jump into yet, not until there's clarity on when we're going to see phase 3 results.
Pipeline Overview
As ever, INO's pipeline is based on developing "DNA-based" medicines to apply toward different disease areas. By building different antigens and molecules into plasmids (relatively short segments of DNA), patients' own cells generate the final biological material to help create or boost an immune response against a target of interest.
INO-3107
As of now, INO-3107 is the most clinically advanced pipeline project being developed by INO. It is being studied in patients with recurrent respiratory papillomatosis (RRP), which leads to non-cancerous growths in the air passages. This disease is linked to HPV infection and other viral infections, and although the tumors grown are benign, it can cause challenges related to breathing and swallowing.
To date, INO-3107 has gained a few regulatory designations in this setting, notably Orphan Drug designations from both the European Commission and US FDA. This qualifies them for potentially faster development timelines through the agencies.
And this is critical, since INO-3107 has very recently begun a randomized, phase 3 trial has been planned, with the first patient expected to be enrolled and dosed by Q1 2024.
Updated findings from a phase 1/2 study of INO-3107 in patients with HPV 6 or 11-associated RRP continued to show that treatment was well tolerated, with adverse events including injection site pain, fatigue, and headache. All patients enrolled had evidence of expanded T cell populations directed against antigens encoded by INO-3107. A total of 26 out of 32 patients required fewer surgeries year over year, with 9 patients being able to avoid surgery altogether.
INO-5401
Author's note: I want to make it clear upfront when talking about any of the rest of INO's pipeline that they have guided in their most recent updates that the main focus of their attention is INO-3107, regardless of how long these other projects have been around. So it is worth considering that in your investment calculus here.
The next candidate in mid-stage study is INO-5401, a DNA plasmid encoding antigens known to be associated with glioblastoma multiforme (GBM), a rare but catastrophic brain tumor with limited treatment options (and a lot of controversy surrounding newer developments, if you follow the Northwest Bio story I detailed here).
An early data readout from SNO 2020 showed encouraging 18-month survival rates ranging from 50%-70% in patients undergoing treatment with INO-5401.
A more recent update at ASCO 2022 focusing on combining INO-5401 with standard therapy, another INO plasmid, and Regeneron's cemiplimab showed a median OS of 17.9 months for patients with unmethylated MGMT, and 32.5 in patients with MGMT methylation. Since then, however, it's been very quiet for INO-5401, despite my enthusiasm for watching this project back in my first look at INO.
The other program worth some highlight is VGX-3100, a drug targeting cervical high-grade squamous intraepithelial lesions. A phase 3 trial completed accrual in late 2021, but the primary endpoint in this study failed to hit the mark. Since then, the company hasn't offered much guidance on a direction for this project.
Financial Overview
At the end of Q2 2023, INO held $52.7 million in cash and equivalents, with another $142.2 million in short-term investments. Revenue from collaborations and net interest totaled $2 million, while operating expenses stood at $37.3 million.
With these projected expenditures, INO has approximately 5 to 6 quarters of cash and short-term investments on hand to fund operations. That is, of course, assuming costs don't grow or shrink considerably. From Q2 2022 to same quarter 2023, INO was able to shrink their losses from a massive $108 million to the $35.5 million we saw here.
Strengths and Risks
Generating positive data in the phase 2 setting is always a plus, and INO have yielded some rather encouraging data with respect to reducing surgery burden in patients with RRP. This is probably not a serious enough disease to warrant an accelerated approval, though, so we're going to need to wait for results from the phase 3 trial, which is very unclear at this time.
How long does it take to accrue a well-powered phase 3 study for an orphan disease like RRP? The lack of clarity on this issue is absolutely a risk factor moving forward since cash burn is not disappearing. I would bet solid money that it takes longer than a year to accrue, let alone for the trial to read out. That means that INO is sitting pretty still for the time being, and unless they can figure out another way to control costs even further, then RRP isn't coming soon enough.
And it bears mentioning that an approval is no guarantee, either.
Bottom-Line Summary
For me, there's still too much risk to make something resembling a "buy" sentiment. There is potential, just as there always has been, but INO continues to paw in the dark for a successful indication for their platform. Though they have the cash to continue the search for a while yet, I have not seen enough here to feel good about there being a light at the end of the tunnel yet. Therefore, if you're sitting and watching, I'd be happy to stay put. This one continues to be a HOLD for me.
Editor's Note: This article covers one or more microcap stocks. Please be aware of the risks associated with these stocks.