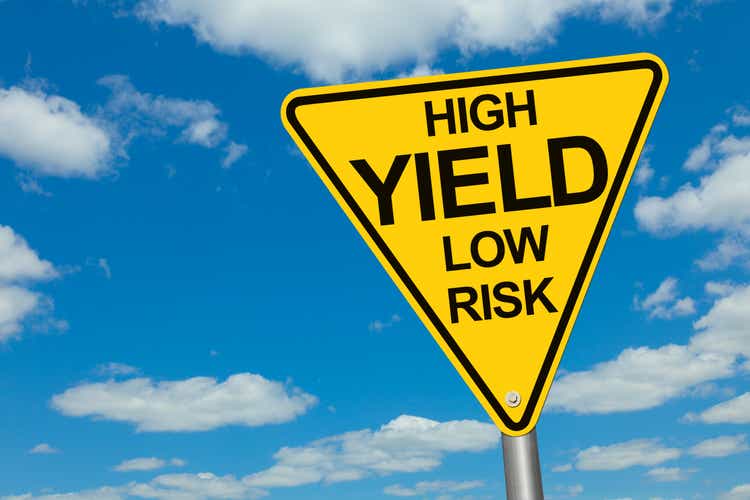 Investment Thesis
Arch Resources (NYSE:ARCH) doesn't get enough credit for its strong dividend yield. Why? Because it's not a "guaranteed" yield. As if anything in the market were ever guaranteed.
Its Q2 2023 dividend came in at $3.97, annualizing at 13% (again, not a guaranteed dividend). Further, note that this stock already trades ex-dividend, meaning that investors will have to wait until the next quarterly results, Q3 2023, to know how much the next dividend will be. More on this soon.
A stock with an above 5% dividend yield can provide a combination of wealth preservation and steady compounding, while anything higher than 10% becomes very interesting.
Moreover, Arch repurchased 3.3% of its shares in the quarter. Annualized, this figure reaches 13.2% of its market cap, via share repurchases.
This means that all together, through both its dividend and share repurchases, Arch returned to investors on an annualized basis 26% yield.
Why am I bullish on Arch Resources? Despite not being "guaranteed" that its high dividends will continue coming, the company's prospects remain strong, meaning that even if this dividend were to be reduced going forward, I believe that more than 10% yield will remain on the cards. Subject to ongoing conditions.
Why Invest in Metcoal?
Metallurgical coal, also known as metcoal or coking coal, is a special type of coal that is essential for making steel. When we think of coal, we often imagine it being burned to produce energy that's used to make electricity, but metcoal has a different purpose.
The process of making steel involves removing impurities and converting iron ore into molten iron. Metallurgical coal is used in a crucial step called the coking process.
The coke produced from the coking process has several important properties that make it perfect for steelmaking, including being a high-carbon source for making steel from iron.
In summary, metallurgical coal plays a critical role in the production of steel. This process is essential for turning raw materials into the strong, versatile, and indispensable material that is steel.
As my followers are aware, steel is a crucial metal for the energy transition. You can't make solar panels and wind turbines without steel. You can't build massive logistics warehouses and robots without steel. And you can't build the electrical grid without steel. In a sentence, steel is crucial for the great electrification movement that's underway. From EVs to AI, heating to building, everything requires steel.
And the best way to make steel is through the use of metcoal.
Why Arch Resources?
There are many different metcoal companies. However, I believe that Arch has a strong balance sheet and a high-quality management team that is crucial for investing in a commodity company.
As I've stated on numerous occasions, when you invest in a commodity company, the most important aspect is the company's balance sheet. After that, everything comes into play. But without a strong balance, all other aspects are a distraction.
Arch's Dividend and More
Arch's balance sheet is now in a net cash position, holding approximately $100 million of net cash on its balance sheet. This cash position has emerged on the back of its might strong 2022 performance.
This leaves Arch able to return a significant amount of free cash flows to investors.
Beyond declaring its dividend for September, Arch also repurchased $74 million worth of stock. This equates to approximately 3.3% of its shares repurchased during the quarter at approximately $118 per share. Or approximately 12% on an annualized basis (meaning times by 4).
This means that altogether, Arch's combined return annualized from both its high dividend yield plus its share repurchases is approximately 25% combined yield. But what about the future capital returns?
Here's the thing, I don't know exactly what the future of metcoal will end up at. What I believe we can surmise is that coal prices appear to have stabilized and started to move higher once again since the lows of July. And that the demand for coal isn't going to go away any time soon.
The Bottom Line
Arch Resources' Q2 dividend came in at $3.97, yielding about 12%. Recall, that the stock is now ex-dividend.
Further, Arch plans to return the other 50% of its free cash flows, besides its attractive dividend, as share repurchases. Meaning that, all together, I believe that there will continue to be 20% returns of capital going forward. I also believe that metcoal prices are stabilizing and that this will allow Arch's shareholders' returns to increase further.
But I've given myself a massive margin of safety and assumed that its total capital returns, via dividends and buybacks, will only be around 10% to 15%. This, in my opinion, is an attractive return.
Arch Resources stands out among metcoal companies due to its strong balance sheet and high-quality management team. With a net cash position of approximately $100 million and the ability to return significant free cash flows to investors, having Arch in my portfolio provides 3 things. A cash yield in the portfolio for wealth preservation, steady compounding, and above all sanity when the rest of the market is acting volatile.