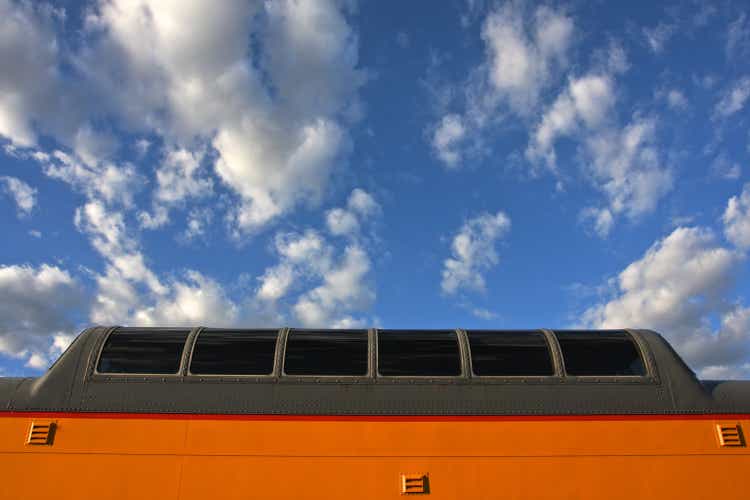 Although already in demise by the late 1960's, America's once efficient and proud rail passenger system folded into a scattered semblance by the decades end, as I stated in my previous article, "the last straw being thrown by Lyndon Johnson with his canceling of the lucrative 1st class mail contracts." The temptation from heavily subsidized alternatives, auto and air, claiming freedom or an illusion thereof and possibilities of shortening schedules, have continued over decades leaving the remaining rail parts, forgotten and disjointed.
Changes, among factors effecting travel, first, the ever-present shift in population densities, and second, a monumental increase in jet fuel costs, loom. Industry experts expect future changes jolting business models which may open doors for alternatives, i.e., usable long-distant rail ('LD') travel. With law still granting operational priority, resolving synergies between entities including private freight rail becomes essential, or else untenable collisions will block progress. And rail's natural energy efficiencies and alternative sourcing, electricity or fossil fuel, coupled with shifting cost structures may drive its return. This is our third and last in a series laying out key elements in the transportation landscape. Significant Changes Might Greatly Alter America's Rail Transportation System focused on freight. For All Rail Freight, Amtrak's Fight With The Union Pacific Signals More Change focused on an untenable tiff between passenger and freight rail entities. Now it's time for the passenger side. Would you follow me up into the dome for a panoramic view?
A Short History of Transportation
As I stated in my previous piece: "From the dawn of time, transportation of all kinds challenged the means and skills of the human race. Whether the task involved mankind or necessary goods, the endeavor to increase efficiencies, reduce societal costs while increasing speed, was constant."
The addition of a device with perfect and even concentric distances added its paradigm shift. Periods of sailing ships designed with increasing speeds advanced, becoming massive, four masked, capable of sailing the world, once sailed. Other technologies including tacking, through necessity, appeared. One popular type, caravels, featured this technology, enabling once impenetrable trade.
With the founding of America, forward thinkers sought methods for improving transporting goods between the Atlantic shores and the fertile Ohio River Valley. George Washington with his unique understanding of government and commerce forwarded much effort toward canals leading the construction of the Patowmack Canal. Others came.
Short History of the American Rails
Even with its advantages, water transportation experienced severe limits, i.e. lack of viable rivers, lakes stood paramount. "By the early 1800's, a technology primarily developed in England, the iron horse, found its way into American business, i.e., Baltimore & Ohio (B&O). By 1840, lands east of the Mississippi hosted near 3000 miles of track. The utility of railroads proved itself during the American Civil War thus opening doors into its Golden Age between 1880's to 1920's." In that period, four major railroads constructed lines from the Mississippi to the West Coast, knitting together the continent. Competition from autos and airplanes entered gradually eating at the once monopoly rails held. A short resurgence appeared during the 2nd World War lasting shortly thereafter.
By the early 60's, freeways loaded with cars over-took rail with its offer of freedom. With loss of the 1st class mail contract, private rail threw in the towel on operating passenger service in 1971 leaving behind a scattered skeleton. With the entrance of the 80's, deregulation of air, truck and rail businesses, saw major sections of trackage abandoned or downgraded. This critical period proved detrimental with significant losses of alternative routes. Although mergers always plagued the industry, the unprecedented level in the 80's and 90's decimated multitudes of once brightly shining flags molding itself into the six majors including: Burlington Northern Santa Fe (BNSF), the Union Pacific (UNP), Norfolk Southern (NSC), CSX (CSX), Canadian National (CNI) and Canadian Pacific Kansas City. When considering costs in whole and long-term thinking, should it be asked, did America chose the most expensive passenger pair, auto and air?
Coming Systemic Changes
Now enters change, that ever present constant. Among a multitude of the possible, two systemic shifts approach. "First, drastic increases in jet fuel demand fuels massively higher prices," is likely coming. "A slide estimating future demand follows."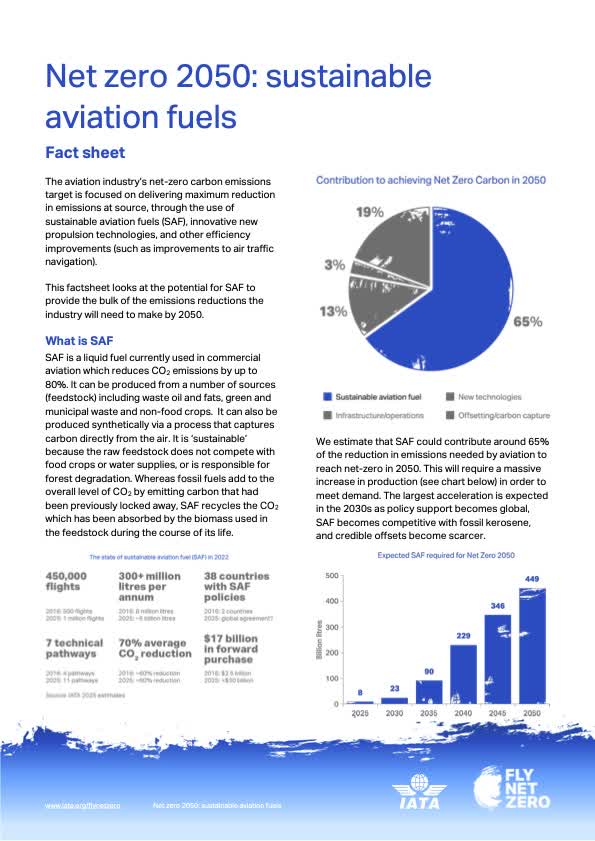 This air travel cost, fuel, is about to get a lot more expensive, perhaps eight times higher. "In today's environment, with costs equaling approximately 30%," ticket prices will unconscionably increase.
As I indicated previously, "A second systemic change, increased viability for specialization through increased demand continues. This natural law appears often and across all businesses and will with passenger transportation." A sampling of America's geographical and social landscape adds meaning. The Continental U.S. is approximately 3000 miles across and 1500 miles north to south, an unchanging fact. A major change from the last heyday of passenger rail, the 40s, is population distribution. A glaring example follows.
| | | |
| --- | --- | --- |
| Population (K) | Cleveland | Phoenix* |
| 1940 | 875 | 65 |
| 1980 | 575 | 800 |
| 2000 | 475 | 1300 |
| 2020 | 375 | 1500 |
"The advent of compressed air conditioning in the 60's played an enabling role. Drastic divisions in political ideology now influences a second."
This example illustrates how lopsided a skeletal remnant left unchanged can be or become. For example, several major cities no-longer host passenger rail service: Phoenix, Las Vegas, Boise, Nashville, Des Moines, Tulsa, Bismarck, Sioux City, Cheyenne, Columbus, Louisville and Tallahassee head the list. Naming underserved cities seems limitless, but includes Birmingham, Atlanta, Denver, Salt Lake City, Cincinnati, Indianapolis, etc. Today's remanent severely lacks usability.
Our Model
Few words define our long-distance train model those being excellent, timely, one seat service supported with sufficient demand. Our simple description purposely uses obtuse language opening doors into creative thinking yet laying out clearly defined fundamentals. Also, embedded is wording highlighting simplicity, the ultimate enabler. Other essential characteristics include entrance barriers, sufficient capital and synergy. Of important note: every valuable long-term investment opportunity must pass the simplicity test.
A core fundamental, one seat travel, might be the most significant. Perhaps not so important with air, studies show sufficient reductions when facing forced exchanges; thus, the antidote, interchanging cars, might end up in strange locations. In the past, serious passenger railroads exchanged sleepers actively. An example from the thousands: Pennsylvania (PRR) or New York Central sleepers appeared on Atchison, Topeka and Santa Fe (Santa Fe) trains precipitously offering single seat travel coast to coast.
Understanding the concept of timeliness opens two concepts, reliable (meets schedule) and useable. Understanding day, night, day-night, night-day, night-day-night, day-night-day concepts adds insight for comparing with competition. For example, day or night, day-night, night-day, compete with air on time while cost comparisons couple hotels plus air ticket expenses. It is in this realm that major collisions with freight will increase. In the synergy use of track, the passenger service requires priority time slots. Through the 1960s with this travel concept, a passenger could board the 20th Century in New York City on Friday evening which generated an arrival in Los Angles Monday morning on Santa Fe's Super Chief. Finally, timely challenges future service with meeting or beating yesterday's ambitious schedules. This concept once again creates collisions with freight traffic; it's driven through priority dispatching.
Continuing, excellence extends to a multiple of concepts: food, cleanliness, comfortable and inviting. Most are self-explanatory.
Comfortable includes variety of accommodations matching costs with demand. Past operations offered spacious coach, economical sleeping spaces (slumber coach) and spacious sleeping accommodations at differing rates.
The concept of inviting seems overlooked. Michael Eisner, then CEO of Disney, demanded excellence in product and image with the development of its cruise business. He wanted something more than milk-box shaped cruise ships prevalent in the day. Also, this is an unfortunate shape finding its way inside of rail locomotive design. Disney searched previous designs deciding on the warm, inviting shapes of the 1930's and yes, the Titanic. In our view, rail also had its inviting image heyday born in the 30's particularly in the warm shapes of EMD's E&F series locomotives, our favorite being Chicago Burlington & Quincy's (CB&Q), stainless E-5.
Disney continued its quest choosing a color, Monica Blue. Past flags spent millions on color schemes. Northern Pacific (NP) painted the North Coast Limited using the color variety found on the western section of its route. Future long-distance trains might resurrect colors drawn from former flags. For example, trains passing along former CB&Q trackage might use the stainless scheme, or along the Santa Fe, the Warbonnet. Issues of symmetry and practicality in assembling power consists require thoughtful resolution. Again, it's about inviting and in a strange way, offering free positive advertising for the majors.
Sufficient patronage connects meaningful populations with timely (competitive) schedules. An example discussed later connects Chicago with Atlanta/Orlando. The outcome opens numerous markets with (day)-night or night-day scheduling, time competitive with air.
A dearth of private competition for the long-distance option signals the existence of natural entrance barriers.
Although a simplifying creative module assembly approach may exist for building rolling stock, the essential synergy comes with sharing existing freight rail or newly built high-speed rail with new long-distance service. The value of this essential can't be overstated. And here comes increased conflict with the majors.
Finally, every entity requires capital. In the case for long-distance passenger service, past practices, of almost sole reliance on Federal funds, might be questioned. Past operational history reveals weaker ridership patterns in spring and fall. Creatively employing this pattern might produce enough capital for equipment and an opportunity for avid supporters to participate. And finally, for trackage improvements, states maybe the better source during the stitching together period. Wise freight rail managers should find ways to tap these resources. Of note, the Federal Government passed legislation granting $100B for passenger rail under the belief that it provides a solution for climate change. Thus far, with most of it targeted at corridor infrastructure, we haven't witnessed serious attempts for LD solutions nor opportunities for the majors.
Fundamental Driven Assets
In our view, two fundamentals, simplicity and flexibility, coupled with timely speeds must drive construction for future rolling stock. Designs must embrace adequate speeds. Continuing, past approaches included both single and bi-level. Our choice for single level enhances flexibility creating simpler consist assemblies amenable for meeting demand flexibility in type and capacity.
With respect to locomotive power, we discussed the esthetics above. Consists should contain at minimum of two units with three preferred creating minimal interference from single failures. Of note, freight railroads constantly encounter failed passenger train power, today. It is more than a nuisance.
Stitching Together Scattered Pieces
A scattered skeleton of passenger services exists, mostly at the continent's four corners and middle. When considering the physical U.S. dimensions, the existing system, consisting of four routes traveling east to west, west of the Mississippi, with one or two (two is stretching it) north and east of that river and a north-south route along the Mississippi plus the two edges, misses multitudes of connections. A partial sampling shown next closes many gaps, both east-west and north-south, follows:
The list focuses on closing the multitudes of missing north-south connections. Freight investors might take notice of where valuable connections present themselves. In time, they could play either positive or interfering roles.
One route lends itself toward added detail. The Georgian opens massive day-night access with several major cities accomplished by adding one over-night route. Major cities include Omaha, Twin Cities, MN, Kansas City/Saint Louis, Milwaukee and a multitude of smaller communities with the Deep South.
A second route, the western section of UP's City of Los Angles, illuminates examples of synergy, smarter routing and connecting. Brightline West plans a high-speed train between San Bernardino and Vegas. A future long-distance version could negotiate for synergistic access cutting former schedules to Vegas from LA by more than half. A second change, a routing from Lynndyl, UT through Springville/Provo, illustrates the need for timelier and properly ordered service. The past route by-passed the large southern markets of Utah and south Salt Lake Counties, resulting in increased travel time to those important regions. Using the old route, passengers will ask, I-15 travels from Las Vegas to Provo, why can't the train? This route change likely carries with it a need for trackage capital improvement. Third, the route opens connections, LA/Vegas, with night-day travel to northern Utah, Denver and points in-between. Remember additions stress infrastructure adding to the compelling need for additional resources.
Economics & Competitiveness
Wic Mooresman, former CEO of Norfolk Southern, from a position of respected knowledge, remarked that long-distance passenger rail can't produce profits today, followed by, that could change. With that thought in mind let's look from a high level at the fundamentals. Major shifts in air fuel costs will influentially push toward Mooresman's opinion. Railroads offer distinct advantages over other forms, relative time against a form with its 24-hour operation, energy efficiency, and the ability to carry heavier loads by spreading weight. (Obviously, air travel carries a significant time advantage for very long distances.)
A Plan for Planning & Action
From our perspective, gathering together large groups for planning seems pointless. A more effective approach may follow the purported Marshall Plan development. Purportedly, several small groups of differing skills but of similar ideology, quickly developed solutions for stabilizing Europe. From the several, one reached the top. History considers it one of the most successful foreign policies. A similar approach might successfully develop solutions for the several rail challenges. Groups, perhaps one of old-time railroaders, another with young bucks from prestigious business schools without rail experience and yet, another formed from those charged with improving modern day rail passenger service, might prove to be the best approach. Investors in the private freight majors might find this interesting and worthwhile. This change will have impact, likely significant impact on your investments, either plus or minus.
Binding Wounds
With the essentialness of synergies, the absolute necessity of healing relationships between the different parties, private freight rail, operators of the passenger service and new budding true high-speed rail, can't be overstated. At this point in time, a bitter atmosphere still divides. Common ground does exist.
Summarizing
The viability and resulting balance inherent with different travel technologies will cross. Air and auto will always be necessary. A reappearance of a third, passenger rail, seems destined. Balancing the transition from two to three primary options involves developing productive relationships and decades of time. Wise planners must begin with a serious reflection of the gigantic task. Healing relationships lands at the forefront, followed by long-term plans for stitching together skeletal parts into a usable system. Transportation and energy costs are essential factors driving viable societies. The seemingly lack of commitment by governments and citizens at this still early inning, will prove detrimental if left unchanged. In 1980, Herb Brooks, U.S. Men's Olympic hockey coach, rejected political winds. He orchestrated arguably the greatest modern-day sports upset by adhering relentlessly to fundamentals. The same courage is needed with this endeavor. Our challenge invites influential resources to begin a serious approach driven by and adhering to the critical fundamentals. We invite freight rail investors to follow reasonably the coming interferences. These will create volatility. Openly, we understand that our views aren't all encompassing, nor completely accepted, nor equally valued.