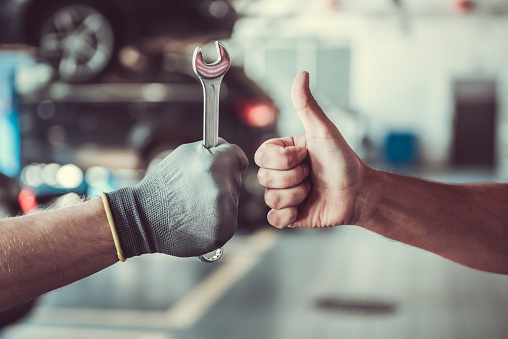 Shares of Advance Auto Parts (NYSE:AAP) have been a poor performer over the past year as the company's shift to prioritizing its own brands has gone poorly, costing it market share and causing margins to contract. Shares fell another 7% on Tuesday as S&P downgraded AAP into "junk territory," which may cause further pressure on the business. The depressed share price is certainly impacted by the significant uncertainty in the business. While it is speculative, and there is a potential for upside if the business is indeed troughing, I see mostly downside risks in the near term and would sell shares, even after this large decline.
In the company's second quarter, earnings fell by about 40% to $1.43, even as revenue rose slightly as the company has seen margins erode. The company's decision to pivot to its own private brand, Carquest, has gone poorly, ceding market share to rivals like AutoZone (AZO), as the roll-out has been plagued by supply chain challenges. It is also taking time to build brand equity, particularly among the do-it-yourself segment, which may be contributing to market share losses. Inventory availability has improved, and the company also used a sales campaign to move stagnant products off the shelves and accelerate the shift to Carquest.
In the quarter, we are now seeing do-it-yourself (DIY) sales rise, though not as quickly as the professional segment, which tends to be lower margin. This mix shift is a partial driver of margin contraction, alongside the sales activity to move products. Whether the company can maintain sales without promotional pricing is a key question. Further pressuring margins, AAP has also been forced to raise wages amid the tight labor market.
Interestingly, as you can see below, Advance Auto Parts actually raised its midpoint for sales by $50 million while reducing the midpoint of its earnings by over $1/share to about $4.80. The free cash flow forecast also was reduced by $50 million, even as cap-ex was cut by $50 million. In other words, operating cash flow will be $100 million lower even as sales are higher. Cash margins are compressing about 1%, which speaks to meaningful price concessions in order to maintain sales and reduce inventory.
To a certain extent, AAP is "buying business"-ceding profits to maintain market share and relevance to consumers and professionals, while also repositioning its inventory to faster-moving products. Ultimately, this is necessary to reset the business, but it will be critical to gradually pull back on pricing to restore margins in order to get earnings back up. I would also note this guidance does point to a second-half improvement in EPS as H1 earnings have been $2.15. As a consequence, I am cautious that some downside could remain.
Particularly, because concurrent with these results, the company announced it had found a new CEO, Shane O'Kelly from The Home Depot (HD), and that the CFO would be leaving with a search ongoing for his replacement. Home Depot has been an exceptional performer, and O'Kelly has experience with the professional side of that business, useful expertise as that is the core of AAP's revenue. It is also clear that the company would benefit from a different perspective.
O'Kelly played no role in the past decisions, and as the company undergoes it strategic and operational review, he has a free hand to make changes. Often, though, when a new CEO takes over a struggling company, he is incentivized in the beginning to cut guidance or reset expectations lower. It can be best to set the bar low, essentially blame the problems on past management, and better position yourself to architect a turnaround.
Monday was Mr. O'Kelly's first official day on the job, and within 24 hours, he was hit with a credit rating downgrade. He has been thrown into the fire. I am concerned that we may see another guidance cut when Q3 earnings are reported, likely in November. I am particularly concerned that free cash flow guidance could prove too optimistic, given working capital headwinds.
Account payables have drawn down $350 million this year, even as inventory rose by about $140 million. Working capital has been a $500 million headwind this year. This was covered by a $600 million debt issuance earlier this year. Previous management has said they expect to see the payables to inventory ratio improve over the next 18 months. However, I would note this excerpt from the company's latest quarterly filing,
Accounts payable are essentially a way of borrowing from suppliers. They supply products, but the retailer doesn't pay them right away for the product. To help suppliers maintain cash while awaiting the payable, AAP has set up a financing program where they can borrow against the payable with the rate tied to AAP's credit rating. With that credit rating falling, the suppliers will face a higher interest rate, and this may lead them to exit the program or demand quicker payment of their payables.
With accounts payable falling even as inventory rose YTD, it seems some of this was already occurring, and there is now a risk it will accelerates. AAP's guidance implies at least a $100 million improvement in working capital during H2. Considering the financing terms of its payables program have just gotten worse thanks to the S&P downgrade, I am concerned this improvement may not materialize.
To the extent its working capital position deteriorates, it will have to rely on increased debt financing. Every $100 million contraction in its net working capital position is about a $0.10 headwind to EPS. The risk of course is that if this happens, and its debt load goes up to offset declining payables, that increased debt load causes further downgrades, and exacerbates the cycle. This is why it is essential for retailers to maintain the confidence of suppliers.
A weaker credit rating can also mean when a company has to refinance maturing debt, it does so at a higher rate. Fortunately, AAP has no long-term debt maturities until 2026 and only minimal revolver borrowings. This maturity profile gives the company room to maneuver, absorb some working capital deterioration, and turn around its business before facing maturities.
Shares are currently trading about 12x earnings. The bull case is that new management will be able to gradually expand margins back to previous levels, and this is a powerful lever. Every 1% of the margin will increase about $1.43 in EPS. That would provide the path to get back to $7-8 in EPS in 18-24 months and push shares back above $80.
The bear case is that the misguided pricing and inventory decisions of last year, which the company is just now working itself out of, have permanently caused damage to the brand, pushed shoppers elsewhere, and they are unlikely to return soon, keeping margins constrained and pricing power limited. This scenario can be exacerbated if the working capital headwinds do indeed worsen, putting pressure on the balance sheet and adding interest expense. In this case, earnings could run closer to $4/share.
It will genuinely take months to understand which scenario plays out, but in the near term, new management is incentivized to talk up the challenges to the business if only to lower the bar they will then be judged against. Even without this variable, the free cash flow guidance looks optimistic and at risk of a cut, given the accounts payables headwind.
Accordingly, even if over the next two years the bullish scenario plays out, over the next three months, there is a meaningful risk that the bear case becomes increasingly priced in as the central case. As such, I think investors will find an entry-point below $50, or less than 12x pessimistic earnings, pointing to about 15-20% of downside. I would actively sell shares here, given the risk of negative management commentary and worse free cash flow. Below $50, when the downside is more priced in, there could be reason to try to catch a turnaround. But for now, risks are skewed unfavorably, and shares should be sold.