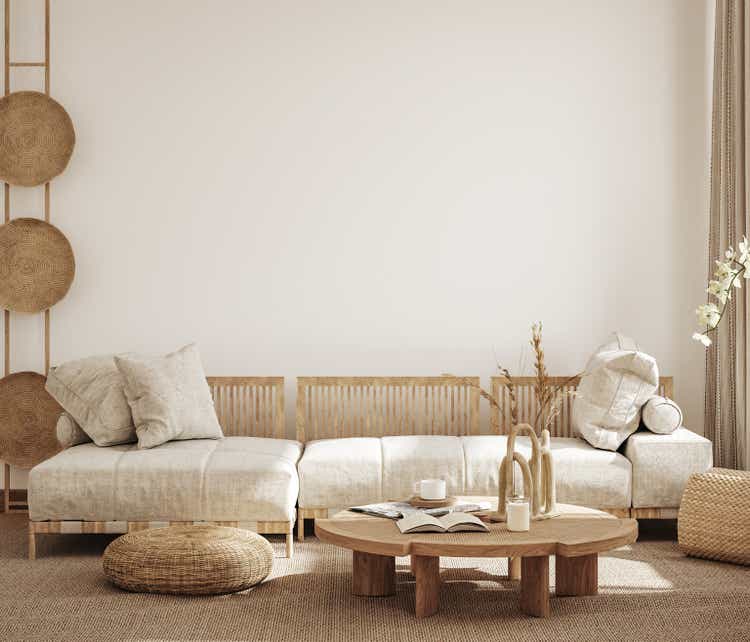 Introduction
Over the past year, the stock of interior designing and home furnishing specialist – Ethan Allen Interiors (NYSE:ETD), has proven to be a very rewarding pick for investors interested in the retail space, with the stock delivering 40% returns, around 20x the equivalent returns of the SPDR S&P Retail ETF (XRT).
When one investigates various cogs of the ETD story, it's easy to see why the market loves this stock. Whilst we can appreciate the fine qualities of ETD that make it a useful portfolio stock (covered in the next section), questions can certainly be asked if this is the best time to jump in (more on that towards the end of this article).
Ethan Allen Interiors – What's To Like
Firstly, note that, unlike most publicly listed peers in this space, ETD isn't just a pure-play home furnishing entity, exposed to just the domestic market; rather, you also get some diversification benefits on account of its presence in the interior designing markets. Geographically as well, there's some marginal exposure to the Mexican, Canadian, and the Honduras markets (less than 5%).
Although this risk is less pertinent now, it's also worth noting that ETD will likely remain less susceptible to global supply chain challenges. Most of its domestic home furnishing peers are heavily reliant on imports from the Asia markets, but note that ETD is a vertically integrated player (from design to delivery), with three-fourths of its products manufactured in their in-house North American plants. Also, whatever little export sourcing they do, doesn't strictly come from the Asian markets alone, but Europe as well. Being vertically integrated also gives you that added flexibility to tweak your cost base and generate superior economies of scale, whilst other peers are often at the mercy of uncontrollable forces.
There's also a certain degree of credibility that comes with ETD's products, and this was validated last month when the company was rated by Newsweek as one of America's top 10 retailers of 2023; more crucially, it was rated the #1 retailer in the premium furniture space!
At a time when the Fed will likely continue to raise rates, it also helps that ETD is not financially geared, with a cash and short-term investment balance of $173m, a record high!
ETD has also been paying annual cash dividends relentlessly for over 57 years, and in addition to that, it has also been paying special dividends for three years on the trot now! All in all, you can currently pocket an attractive yield figure of nearly 4.4%.
Investors would also be interested to note that Seeking Alpha's Quant Rating currently picks out ETD as the top retailer! stock in the Home Furnishing Space.
Why It Isn't The Best Time To Buy ETD
ETD may be the top-ranked home furnishing stock, but it's also worth considering that the Quant system has only assigned a hold rating on the stock; we would like to second that. Here's why we're not bullish on ETD at this point.
Firstly, the end market is slowing. ETF's Q4 sales were down by 18% YoY, mainly due to lower unit volumes, reflecting a softer order demand. The weakness is being felt more keenly in the retail segment where orders were down not just on account of the high base from last year (12.3% YoY decline), but also sequentially lower from Q3 by 12.5%. Even if you want to discard the high base and look at 2019, note that retail orders are up by less than 1%. Management attributed this weakness to a reduced focus by consumers on the home segment.
Note that a lower cadence of retail sales also tilts the sales mix adversely toward the wholesale segment, where margins are lower. If these trends persist, expect group gross margins, which have been resilient at over 60%, to come off in the coming quarters. ETD's backlog (or incoming written orders not delivered) stands at $74m now, for context this has come down by 28% from what it was a year ago. To adjust for the lower backlog, production levels will inevitably be trimmed, putting more pressure on the gross margins.
Then in recent periods ETD has been doing well on the working capital front (inventory outflows have been a source of cash for five straight quarters now), and this has abetted the operating cash flow position, but we are not convinced there's ample juice left with this lever. We say this because, ETD's cash conversion levels (the number of days cash is tied up with working capital) are typically around 170 days, but it has already dropped well below that mark to 160 days.
We also need to remember that ETD isn't an island, and the industry as a whole has been busy reducing its inventories. The end market can only absorb so much. The image below highlights how the inventory sales ratio for home furnishers and appliance stores has plateaued in recent months, after months of declining.
Then, if we look at the financial outlook for next year (the year ending June 2024), it does not make for pleasant reading. As per YCharts estimates, ETD's revenue will drop by -7% YoY, but its earnings will drop by 3x that pace, by -23% YoY.
Given this unfavorable earnings outlook, it doesn't make a great deal of sense to shed out a premium forward P/E of almost 10x; in effect, you're looking at a 35% premium over the stock's 5-year average!
Then when it comes to the charts, once again we see limited motivation to go long. Over the last 15 years, ETD has moved around within a certain range. After forming a double-bottom pattern, at the single-digit levels a few years back, the stock has been trending up, but now it has reached a potential congestion zone/resistance. There have been multiple instances since 2007 (area highlighted in yellow) where the stock has struggled to break past this terrain; already last month we saw a candle with a long wick, indicating profit booking at higher levels.
Finally, also consider that ETD is unlikely to benefit from further mean-reversion momentum in the small-cap discretionary universe. ETD may have worked as a fine rotational candidate in early 2022, but now the relative strength ratio (versus other small-cap discretionary offerings) has almost reverted to the mid-point of its long-term range.