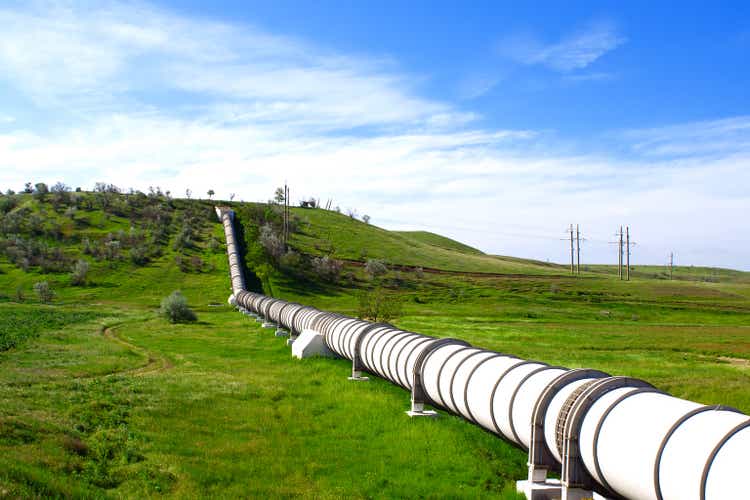 Investment Rundown
The share price for DT Midstream Inc (NYSE:DTM) has been quite volatile in the last few months as it is down by over 6% in the last year after running up quite quickly in 2022 following the improvement of natural gas prices. However, I think that DTM still showcases a sense of being overvalued as the p/e is at over 14 on a FWD basis, meaning a premium of around 40% to the rest of the sector. That sort of premium is only applicable in my opinion if the company is growing at a high double-digit rate, YoY. For DTM, I don't think that is the case.
What should be said though is that DTM has a very solid dividend yield at over 5% right now. I think this is worth taking part in and will be rating the company a hold as a result of it. The payout ratio is high, but not unreasonably high, I think. The long-term secular demand for natural gas is enough to push up both the top and bottom lines of DTM, I think, throughout the next decade at least.
Company Segments
DTM is a prominent provider of comprehensive natural gas services within the United States. The company's operations are divided into two key segments: Pipeline and Gathering. Within these segments, DTM excels in the development, ownership, and operation of an extensive portfolio of vital infrastructure. This infrastructure includes interstate and intrastate pipelines, storage systems, lateral pipelines, gathering systems, associated treatment facilities, as well as compression and surface facilities. DTM plays a crucial role in facilitating the efficient transportation and management of natural gas resources across the nation's energy landscape.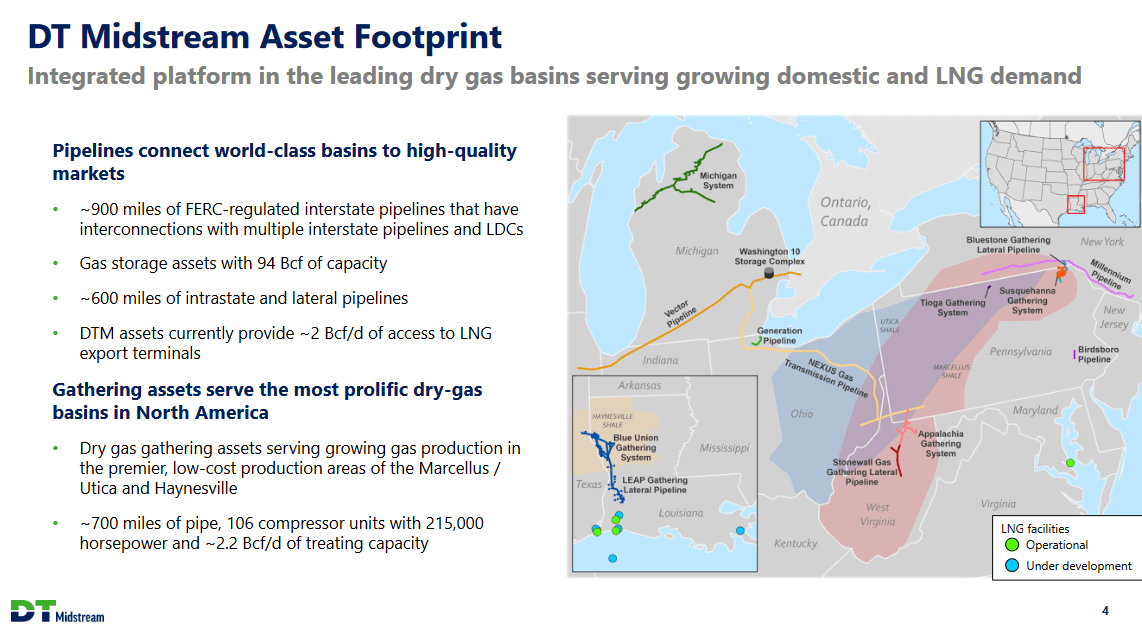 The asset base for DTM spans a wide area and has been a leading factor in the growth of the business. The pipelines hold a high quality and engage in appealing markets. The company also has a strong capacity for gas storage at 94 Bcf and 600 miles of intrastate and lateral pipelines right now.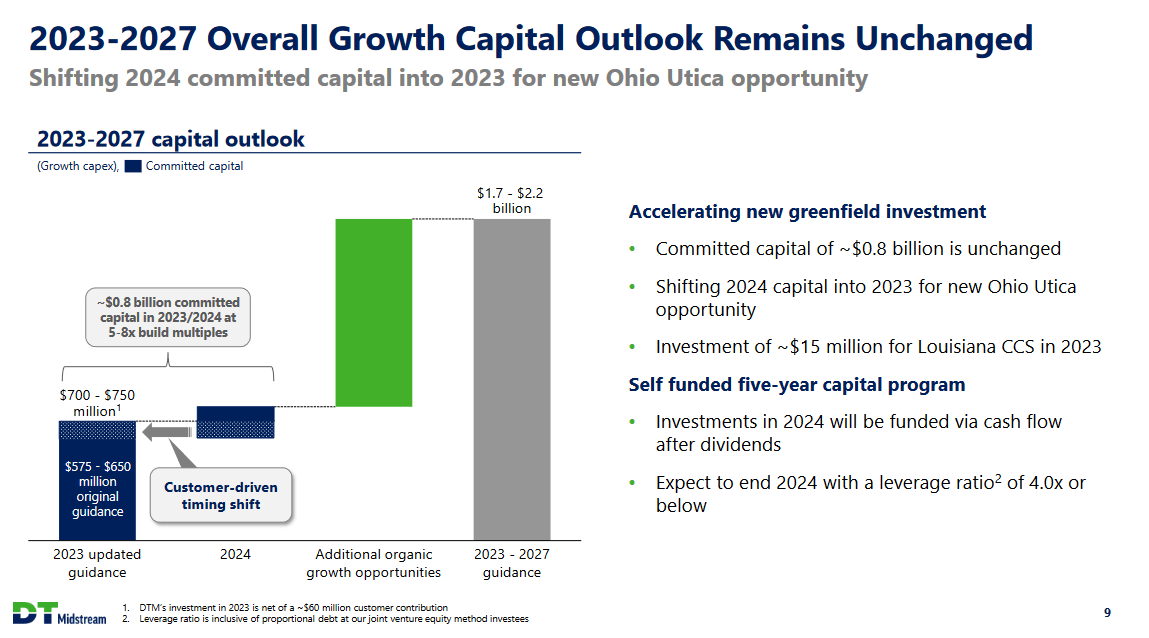 The company remains on track to deliver a strong amount of growth for investors as they reiterate their growth capital outlook for the years 2023 – 2027. The new greenfield investments have committed capital levels of $800 million and a further $15 million is being invested in Louisiana CCS for 2023. The investments are being funded by free cash flows that are left after dividends have been paid out.

Estimates suggest that the dividends will continue to improve in the next few years, and I think the rise of natural gas prices in the long-term is going to be a main driver behind this. DTM has made it clear they intend to drive a high shareholder return whilst also expanding quickly. I think that the asset base that DTM has is a further argument for this growth. The Marcellus and Utica Basins are often overlooked in mainstream financial discussions, it's worth noting that these areas represent two of the most abundant hydrocarbon basins in the United States, particularly in terms of natural gas resources. What sets DTM apart is its unique role as one of the select midstream companies catering to producers operating in these regions. This strategic positioning places the company in an advantageous position to capitalize on any potential surges in demand for natural gas. DTM's ability to facilitate the transportation and distribution of natural gas from these rich basins underscores its vital role in supporting the nation's energy landscape and its potential for growth in the ever-evolving energy sector.
Risks
DTM's operational performance and profitability are vulnerable to shifts in regulatory laws and regulations related to the energy sector. Adhering to safety, environmental, and various compliance requirements can present substantial challenges for the company. These regulatory changes may necessitate costly adjustments to DTM operations and could impact its bottom line. Additionally, evolving regulations may affect the company's ability to pursue certain projects or expand into new markets, potentially influencing its growth prospects and profitability.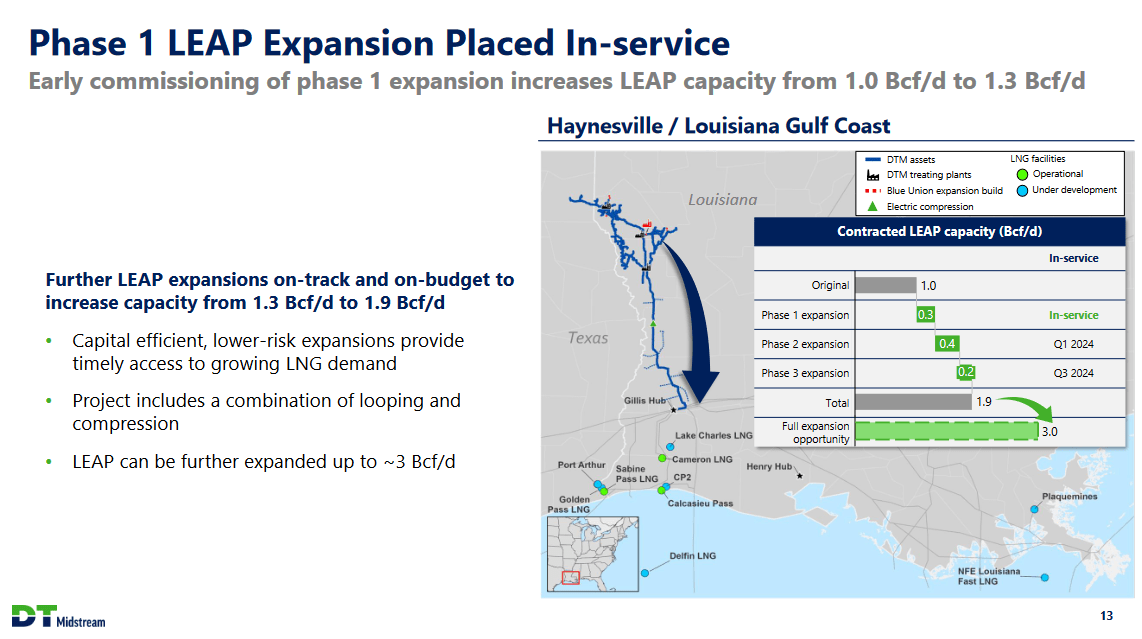 Operational risks pose a significant threat to DTM, including potential production delays, reputational damage, and financial losses. These risks may manifest in various forms, including equipment breakdowns, supply shortages, or unforeseen accidents. Any of these events could disrupt the company's operations, leading to costly setbacks and negatively impacting its standing in the industry. Besides that, however, the obvious risks of commodity prices fluctuating are certainly prominent and that can skew the earnings results of the company somewhat between quarters.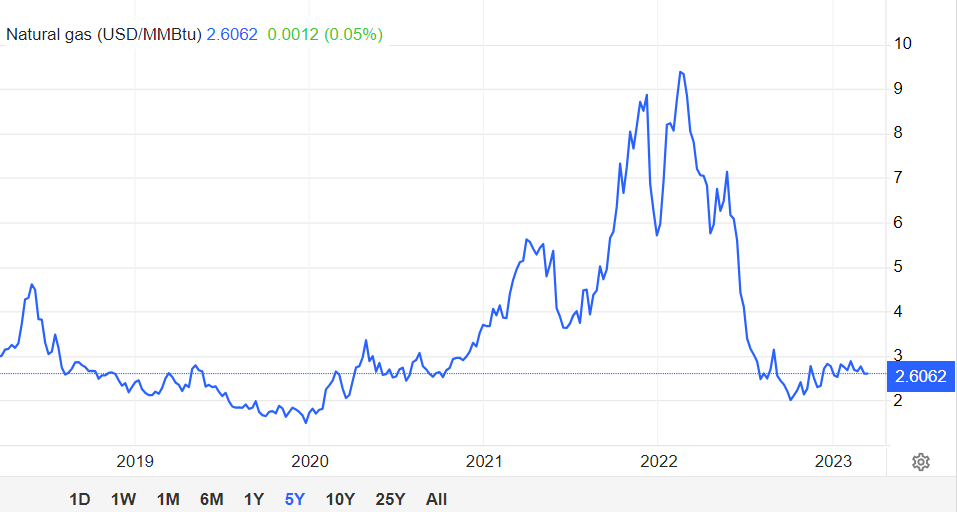 Natural gas prices have seen a decline since last year and unlike oil, it doesn't seem like it has been quite able to recover yet, which is slightly worrying in my opinion. If the prices remain suppressed, so will likely the earnings for DTM as well, unfortunately. But I think that the long-term prospects and realization that we need natural gas and a good infrastructure for it to power our societies is a megatrend benefiting the company very much right now.
Financials
On the asset side of things for DTM the cash equals $95 million right now and in comparison to the over $3 billion of long-term debt that DTM holds it's a difficult situation to be in I think. The interest expenses for the business have been climbing steadily as the debt position has grown, and the interest rates are the same. The TTM expenses are $146 million, which I think is slightly worrying and does open up the possibility of a lackluster dividend growth rate to meet debt obligations instead. But as we see on the balance sheet, DTM continues to be very positive towards the market continuously as the investment into property has grown by over $200 million since December 31, 2022.
Final Words
DTM has a very solid dividend yield right now at over 5% and with the hopeful rise in natural gas spot prices the likelihood of raising the dividend increases. Based on the earnings multiple, I think that DTM continues to trade at too high of a premium. I would be more interested in a p/e of around 9 – 10 instead. However, I realize the dividend is beneficial to capture and will be rating DTM a hold as a result.