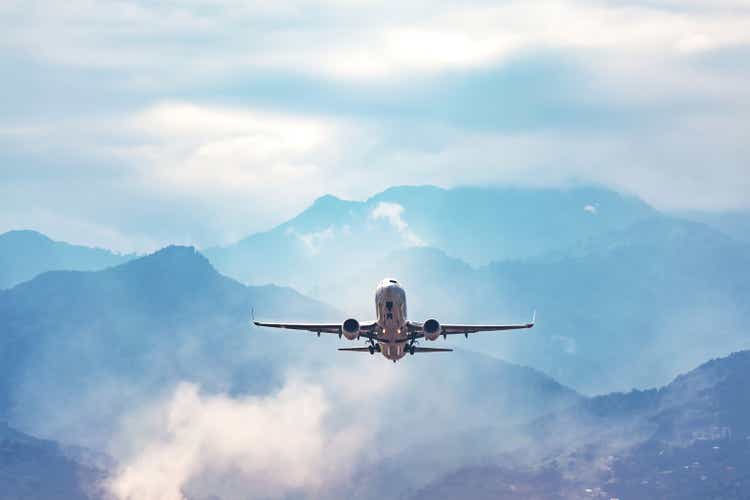 In the summer of last year AAR (NYSE:AIR) was witnessing some turbulence along the way. Coming out of the pandemic, the business saw some renewed pressure on the commercial base, causing a pullback in the share price in anticipation of more operating headwinds.
Despite the softness and temporary turbulence, I still liked the business, if only for the improved prospects of the defense business. Unfortunately, I failed to buy the dip in the fall (when many other shares were on sale).
Amidst resilient growth in the business, shares have risen in a steady but impressive fashion so far in 2023, as the re-rating has been more than complete, with a significant premium to the market multiple making me cautious to get involved here.
Aviation Aftermarket Services
AAR is a large and independent provider of aviation aftermarket services which includes parts, repair & engineering, manufacturing expeditionary services and other integrated solutions. These services are provided to a range of aviation customers, including a solid balance between commercial and defense markets.
For the fiscal year ending in May 2020, sales came in flattish around $2 billion with the pandemic impacting the tail of the fiscal year in terms of sales. The impact of the pandemic was seen on the bottom line already, with adjusted earnings falling from $2.44 per share to $2.15 per share.
2021 sales fell to $1.65 billion with the pandemic being in full swing, as earnings fell to $1.31 per share. Despite the declines, these results were quite strong given the circumstances. With the business doing better than perhaps feared, shares quickly recovered to the $50 mark, levels at which shares traded pre-pandemic.
The recovery arrived in 2022, with first quarter sales up 14% to $455 million. Second quarter sales rose by 8% to $437 million, with third quarter sales up 10% to $452 million. With earnings trending at $2.50 per share, shares fell from a high of $53 at the time towards the $40 mark as there has been some turbulence. A generally sound performance and strong net cash balances made that appeal was luring last summer.
A Strong Recovery
Unfortunately, I missed on the opportunity to buy the dip at $35 in the fall, after which shares started a relentless rally in 2023. By now shares have risen to the $60 mark, trading just a few dollars from their highs.
By July of this year, AAR has reported its 2023 results, with revenues up 9% to $1.99 billion, coming in just shy of the two billion revenue mark. Operating earnings rose by a quarter to $134 million. Net earnings growth was less pronounced, due to additional interest expenses incurred, with earnings up 14% to $90 million, as earnings rose by 16% to $2.56 per share. The company operated with a net debt load of around $200 million, roughly equal to the reported $190 million EBITDA number, after AAR has traditionally operated with a flattish net cash position.
This earnings report confirmed that the anticipated wobbles in 2022 were just temporary glitches with earnings power being very strong. The built-up in net debt was mostly due to a $104 million deal for Trax. This deal, in which AAR acquired an independent provider of aircraft MRO and fleet management software, was announced in March of this year.
While no 2024 guidance has been provided, it is evident that momentum is strong with fourth quarter sales reported up 16% to $553 million, trending above $2.2 billion a year. The introduction of interest expenses on the bottom line, following the Trax deal, made that earnings per share for the fourth quarter were flat at $0.66 per share.
Believing that 2024 earnings should at least match 2023 earnings of $2.53 per share, valuations have become a bit demanding again at 24 times earnings here, as shares trade near the $60 mark.
A Final Word
With shares of AAR having risen 50% over the past year, only partially backed up by modest earnings growth, multiples have expanded from a discount to the market multiple to a premium versus the overall market at 24 times earnings here. That is more than steep enough and while 2023 has been solid, earnings growth has been more limited recently due to interest expenses appearing on the bottom line.
While no 2024 outlook has been provided, the company sees double-digit sales growth for the first quarter, which looks decent, as it lays a foundation for modest earnings growth this year. While this is comforting, I fear that the stock has seen a decent run, as I have missed an entry opportunity in the fall of last year. Hence, a close eye is to be kept on the shares but amidst the current elevated levels, there is no need to get involved here.