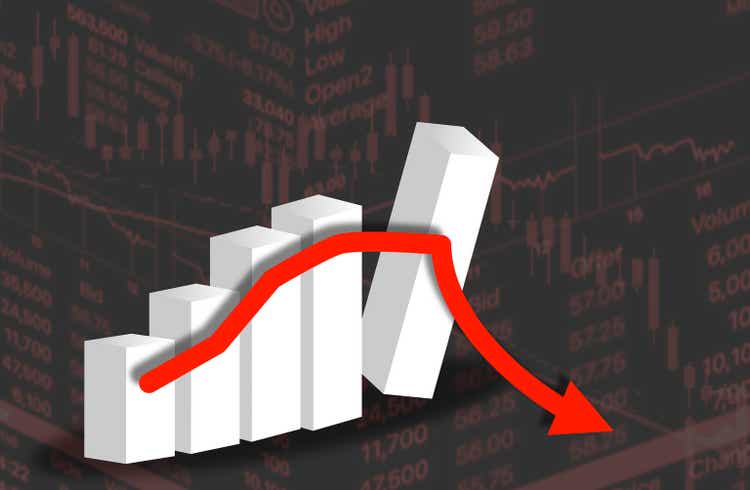 -1x Short VIX Futures ETF (BATS:SVIX) is an inverse play that shorts VIX futures (VIX). The fund was launched in April of 2022 and it's been up 120% since then, easily beating returns of the overall market (SPY). Still it's a very risky play that can deliver either outsized returns or pretty poor returns depending on how VIX performs.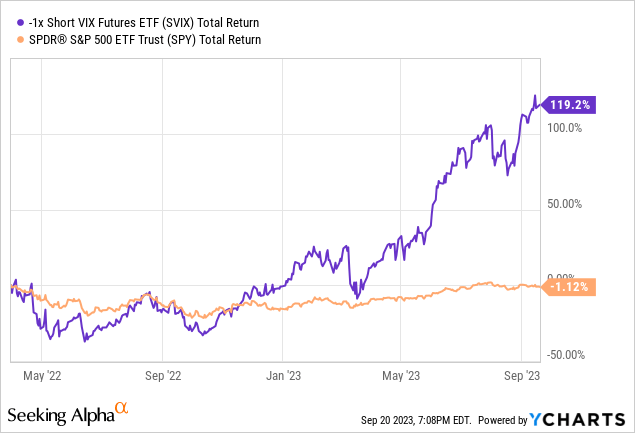 The fund is not classified as either a mutual fund or closed end fund and it issues K-1 tax forms. The biggest implication for investors is that the fund doesn't have to pay dividends. Mutual funds and CEFs are required to either pay virtually all of their annual profits in dividends or face tax fines. This fund is exempt from that and its gains simply get added to its NAV. Since it has K-1 forms, investors will have to pay the tax for the fund's taxable income even if they don't receive a dividend. Investors can always "create" their own dividends by selling a portion of their shares, especially if the fund's outperformance from last year continues.
This fund is similar to another popular SVOL (SVOL) which is another popular ETF that shorts VIX with some major differences. SVOL uses only 0.25 of its assets so it's only subject to 25% of movements of VIX. So when VIX climbs 10%, SVOL only drops by 2.5% while the opposite is true when VIX drops -10%. This fund uses all of its assets in shorting VIX futures which means it will move up 10% when VIX does so and move down -10% when VIX does so. Does that mean it could drop 100% and go bust if VIX rose so much in a quick fashion? Yes it does. Unlike SVOL, this fund doesn't have protective VIX calls as insurance so it can blow up if VIX climbs too fast and too quickly as it lacks any hedges.
The fund rolls its plays on daily basis and it's only recommended as a trade vehicle. This is a very risky fund because it can lose 100% of its value overnight if VIX suddenly blows up just like XIV did back in 2018. Just as shorting a stock can result in infinite losses for investors, buying and holding inversed or leveraged funds that don't have proper hedges in place can result in an investor losing everything in as quickly as one day.
You might be tempted to buy and hold SVIX because of its recent performance mentioned above but keep in mind that this performance was achieved because VIX dropped from mid 30s to mid 10s since last year. This performance is highly unlikely to be repeated because that would mean VIX dropping from 15 to 6 and VIX can't drop much below 10. Technically it can but in reality it has never done so even when in years like 2017 and 2019 where the market had virtually no volatility all year. VIX dropping below 10 would mean that SPY's implied volatility is dropping to near zero levels which would only happen if people suddenly stopped buying options and demand for options plummeted in a way never seen before. Technically it could happen if the market had tens of flat days in a row but it's highly unlikely.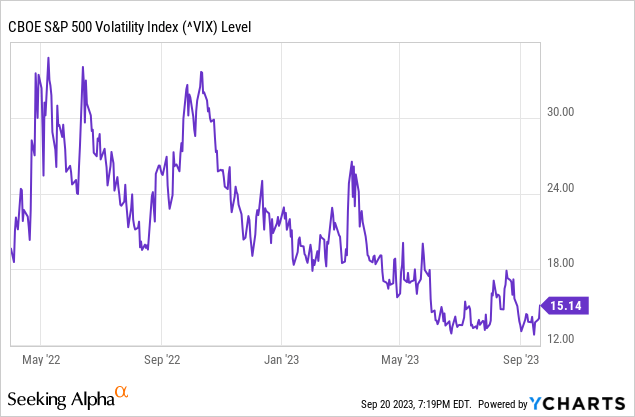 Currently the fund has only 1 holding besides cash which is 6,777 short contracts on October 2023 VIX futures. Currently these contracts sell for 15.70 as compared to the current level of VIX which is 15.14 so there is some time premium. If by expiration date, VIX was at the same level as it is now, the fund would book a profit of 56 cents per contract. This means that technically speaking VIX doesn't necessarily have to drop for the fund to make money on its short bet and it's kind of like writing a covered call and making money on time premium. But keep in mind that the fund rebalances its portfolio on daily basis which means it might not be making much money on these time premiums either.
The company that issues this ETF (Volatility Shares) also has another product with ticket symbol of UVIX (UVIX). This ETF basically has a long position in 2x leveraged VIX futures. Some investors will buy a mix of SVIX and UVIX in order to cover both upside and downside risk but UVIX also has the contango risk since it's leveraged and gets rebalanced daily. Over time, UVIX is expected to see significant NAV decay and it might not offer sufficient protection in case SVIX blows up. For example in the last year, SVIX doubled in price while UVIX lost more than 90% of its value. If VIX suddenly blew up, taking SVIX to zero with it and UVIX climbed 10x as a result of this VIX blow up, it still couldn't fully cover the damage from SVIX dropping to zero.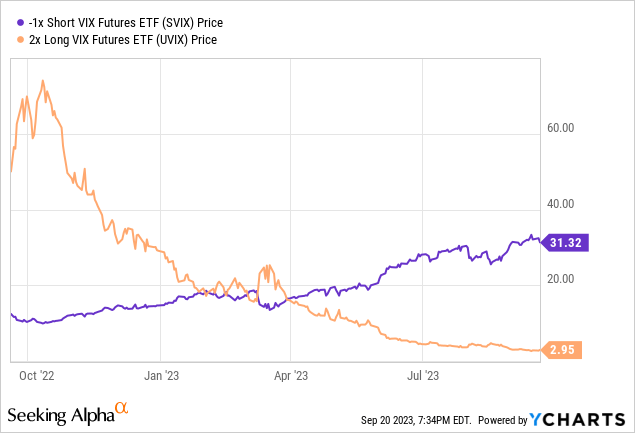 When would you put your money into SVIX? The best time to put your money into SVIX is when VIX is highly elevated, preferably above 30. Historically speaking, when VIX goes above 30, it rarely stays there for long and it has a tendency to regress to its long term average. Since VIX is considered a fear and panic index, markets can only remain panicked for so long before returning to normal. There are cases where VIX climbs above 30 and climbs even further. For example in 2009 it climbed above 50 and in 2020 it climbed above 75 even though both were for brief periods of time. This is why even with VIX at 30, you may not be sufficiently protected and should only put a very small percentage of your assets into this asset (maybe 1-2% at most) and only for brief periods of time.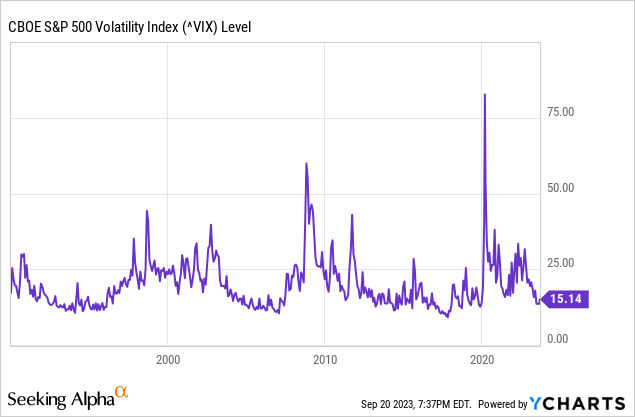 Alternatively, if you really must buy this fund, you can buy some out of money VIX call options as insurance just like funds like SVOL already do. That way you can sleep better at night and not worry about one day waking up to VIX jumping above 50 and blowing up your investment entirely.
If you want to short VIX, this is probably not the best play. I'd stick with safer plays like SVOL which I have already covered in past articles.