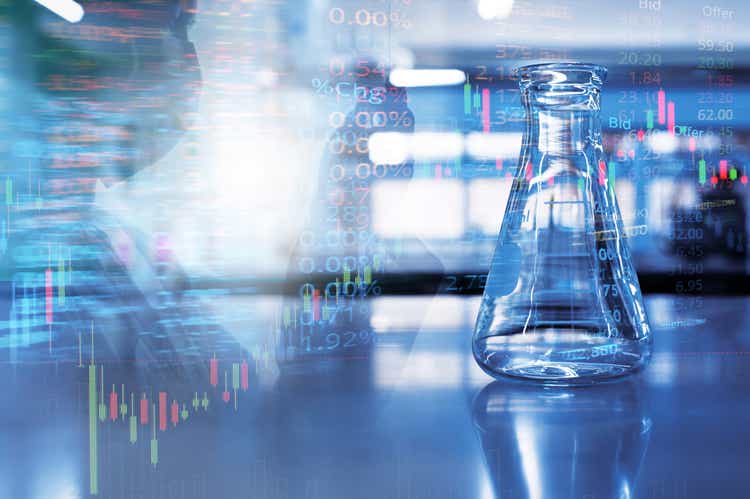 Deals and Financings
Shanghai Everest Medicines (HK: 1952) acquired China/Asian rights to a novel therapy for autoimmune diseases from Kezar Life Sciences (KZR) of South San Francisco in a deal worth $132.5 million (see story). The candidate, zetomipzomib, is a first-in-class, selective inhibitor of the immunoproteasome that is expected to treat several autoimmune diseases including lupus nephritis (LN). Everest will join Kezar in its global, placebo-controlled Phase IIb trial of the candidate in patients with active LN. The company will make an upfront payment of $7 million to Kezar and be responsible for $125.5 of milestones, plus royalties.
Guangzhou Canton Biologics closed a $41 million Series C financing round to expand its biologic CDMO services. Founded in 2016, Canton is an international company founded by a group of Chinese returnees at Guangzhou International Biological Island. It offers end-to-end services ranging from biopharma CMC development to commercial production and global clinical supply. The company claims to offer outstanding results in high-yield cell line development, complex protein expression, and manufacturing for international markets. The C round was led by SDIC Venture Capital.
Hangzhou Lynk Pharmaceuticals closed a $16 million Series C2 financing to advance its portfolio of oncology and autoimmune therapies. In May, the company raised $28 million in a Series C1 round. Lynk's portfolio consists of highly selective second-gen and tissue-specific third-gen small molecule JAK inhibitors, which have shown quick onset and excellent efficacy, according to the company. Its lead drug, LNK01001, recently reported positive results in a Phase II trial for rheumatoid arthritis and other autoimmune diseases. The C2 round was led by Shaoxing Binhai New Area Biomedical Industry Equity Investment Fund.
Chime Biologics, a Wuhan biologic CDMO, signed a strategic cooperation agreement with Panolos Bioscience of South Korea to accelerate the development of a novel protein drug, PB203, for solid tumors. PB203 is a multi-specific protein targeting VEGF, PIGF, and PD-L1. Chime has adopted a "Grow with Customers" business model that allows clients to pay only part of the cost of development initially, with the remainder due after approval or a financing. Formed in 2019, Chime contains the Wuhan CDMO operations of JHL Biotech, a company that closed after losing a Genentech IP suit. Chime's A+ round raised $190 million in 2021.
Tonghua Dongbao Pharma (THDB) out-licensed US commercialization rights for three insulin biosimilars – insulin aspart, insulin lispro, and insulin glargine – to Meitheal Pharma of Chicago. Meitheal is a division of Nanjing King-Friend Biochemical Pharmaceutical (NKF). THDB and NKF will be jointly responsible for the development and supply of the three products. In an unusual arrangement, all three companies, THDB, NKF, and Meitheal, will receive royalties on US product sales. Details of the agreement were not disclosed. THDB expects the three products will be approved for US use in 2026.
Boston's PackGene Biotech partnered with Kudo Biotechnology, headquartered in Singapore, to provide end-to-end customized messenger RNA manufacturing services for drug and vaccine development. PackGene will offer process development and manufacturing services for plasmid DNA and cell banking, while Kudo Bio will provide process development, analytical development, and manufacturing of mRNA and LNP, as well as fill and finish. PackGene has a GMP plasmid production site in Guangzhou, and Kudo's Shanghai operations include clinical GMP manufacturing facility and MSAT laboratories. The partnership expects to reduce development times for novel mRNA products.
Once again, a big pharma has returned partnership rights for BeiGene's (NASDAQ: BGNE; HKEX: 06160; SHA: 688235) anti-PD-1 candidate to the China company (see story). This time it was Novartis (NVS) who backed out of a $2.2 billion deal for ex-China rights to tislelizumab. Novartis claimed that regulatory issues for the drug caused the change in plans. Ironically, BeiGene also announced that the EU has approved tislelizumab as a second-line monotherapy for esophageal squamous cell carcinoma. Novartis paid $650 million upfront for the rights, plus up to $1.3 billion in regulatory milestones. Previously, Bristol Myers Squibb (BMY) returned tislelizumab to BeiGene after making a $650 million upfront payment.
Trials and Approvals
Shanghai Clover Biopharma (HK: 02197) launched AdimFlu-S, its quadrivalent seasonal influenza vaccine in mainland China. Earlier this year, Clover in-licensed China distribution rights for the vaccine from Adimmune, a Taiwan biopharma, after it was approved for China use. AdimFlu-S contains hemagglutinin from four influenza virus strains (two A and two B), providing efficacy without tailoring the vaccine for each year's probable flu strains. The vaccine is Clover's second marketed product in China. In February, Clover launched its recombinant SARS-CoV-2 subunit vaccine in China as a second booster for vulnerable patients.
Shanghai Asieris Pharma (SHA: 688176) reported positive Phase III results from its photodynamic drug-device combination product as a non-surgical therapy for cervical high-grade squamous intraepithelial lesions (HSIL). APL-1702 (Cevira®) is a drug-containing device with a photosensitizer that activates the active ingredients via a specific wavelength of light. APL-1702 could become the first non-vaccine product approved globally to treat cervical HSIL. Asieris, which focuses on novel treatments for genitourinary tumors, in-licensed global rights to Cevira® from Photocure (OSE: PHO) of Oslo in an agreement worth up to $73 million.
Shanghai AffaMed Therapeutics has treated the first patient in a China Phase III registrational study that will test the efficacy and safety of Dextenza as a therapy for ocular inflammation and pain following ophthalmic surgery (see story). Dextenza is a 0.4 mg dexamethasone ophthalmic insert. In 2020, AffaMed acquired China rights to Dextenza from Ocular Therapeutix (OCUL), a Bedford MA company, in a two-drug, $103 million deal. Dextenza is already approved for use in the US following cataract surgery. AffaMed in-licenses China/Asian rights to novel products for ophthalmologic, neurological, and psychiatric disorders.
Disclosure: none.
Editor's Note: The summary bullets for this article were chosen by Seeking Alpha editors.