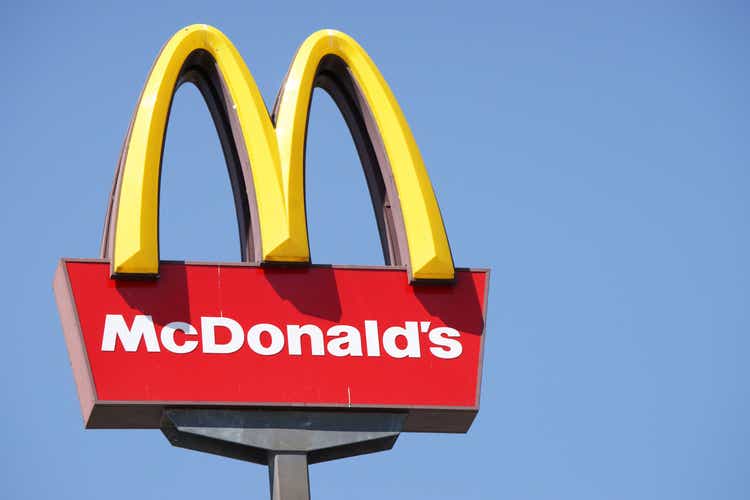 TransAct Technologies (NASDAQ:TACT) is a microcap headquartered in Hamden, Connecticut. The company should be able to use the cash flow from a temporarily prosperous casino printer business to fund a restaurant and c-store software product. The food service automation offering will have significant high-margin recurring revenue, which will cause the market to re-rate the stock. Investors who believe this story should purchase stock at the current price of ~$7.08/share.
Casino & Gaming
TransAct's Casino business is benefitting from a short-term lack of competition and all metrics are excellent compared to history. TransAct sells printers and printing software to casinos for use in slot machines and ticket-based video gambling. The market is a duopoly, and the main competitor, Japan Cash Machine, has had trouble sourcing parts due to supply chain issues in Asia. TransAct reacted quickly to JCM's absence by adding a third production line in Q3'22, just to turn around and add a fourth production line in Q4'22. The absence has caused TransAct to report strong revenue over the last few quarters due to increased market share. In FY'22 revenue in the casino segment grew 96% to $30M. In Q1'23 the company reported casino revenue of $15.8M, up 232% from Q1'22 and almost 50% sequentially. The strong performance continued in Q2'23 with casino sales of $12.2M, up 87% YoY but down sequentially. On the latest conference call management said they've seen that Japan Cash Machine has made "not a lot, but some" deliveries. Each quarter that goes by with inflated results elevates the floor of the segment because a larger install base means higher demand for maintenance, replacement printers, and software. At the very least, investors should think about the strong casino results as buying time to grow the company's food service technology segment without a dilutive offering.
Food Service Technology
TransAct creates and sells terminals that enable c-stores, QSRs, grocery stores, and full-service restaurants to streamline back of house functions like cleaning checklists, FDA compliant food labeling, temperature monitoring, and more. Here is a marketing video that shows how a customer derives value from the devices. TransAct outlined the segment unit economics at ICR conference 2023. They estimate the initial BOHA (back of house automation) price at $500 – $800 per terminal, leading to $1,000 – $1,200 per year in high margin software, services, and label sales. Usually, the initial contract length is three years. Let's review terminal count and segment recurring revenue by quarter:
| | | | | | | |
| --- | --- | --- | --- | --- | --- | --- |
| Quarter | Year | Terminals | Recurring Revenue (000s) | Terminals Added | Terminal CAGR | Rev CAGR |
| Q1 | 2020 | 3,130 | 616 | | | |
| Q2 | 2020 | 3,501 | 659 | 371 | | |
| Q3 | 2020 | 3,813 | 1,578 | 312 | | |
| Q4 | 2020 | 5,688 | 943 | 1,875 | | |
| FY | 2020 | 5,688 | 3,796 | | | |
| Q1 | 2021 | 7,009 | 1,205 | 1,321 | | |
| Q2 | 2021 | 7,942 | 2,066 | 933 | | |
| Q3 | 2021 | 8,749 | 2,017 | 807 | | |
| Q4 | 2021 | 9,818 | 2,111 | 1,069 | | |
| FY | 2021 | 9,818 | 7,399 | 4,130 | 73% | 95% |
| Q1 | 2022 | 10,127 | 1,567 | 309 | | |
| Q2 | 2022 | 10,941 | 2,179 | 814 | | |
| Q3 | 2022 | 11,929 | 2,561 | 988 | | |
| Q4 | 2022 | 12,180 | 2,404 | 251 | | |
| FY | 2022 | 12,180 | 8,711 | 2,362 | 24% | 18% |
| Q1 | 2023 | 12,733 | 2,327 | 553 | | |
| Q2 | 2023 | 13,476 | 2,488 | 743 | | |
While it's true that the cagr of terminals and recurring revenue declined significantly in 2022 compared to 2021, much of this is caused by the fact that 2021 was growing off the 2020 covid year. Since Q4 of 2022, you've seen terminal growth (a leading indicator to recurring revenue) re-accelerate from additions of 251 in Q4'22 to 553 in Q1'23 and 743 in Q2'23. That positive inflection is very encouraging, as the most important growth lever is the number of paid terminals deployed in the field. There are several reasons to believe that this figure will soon inflect upwards.
In May TransAct debuted their new and improved food service terminal the BOHA 2. The new product features multiple wider label printers, better dots per inch printing, faster start to print time, a more responsive touch screen, more RAM, a faster processer, and will soon have LTE compatibility. As the new BOHA terminals replace the install base of simple accudate 9700 label printers there will be increasingly fertile ground to cross-sell high-margin software solutions. In the Q1'23 earnings call Jim Dillon, the CEO stated "I think we nailed it" to summarize his opinion of the new terminal. Investors should expect the new terminals to jump start the install base size and generate increased ARPU.
TransAct has referenced two very large opportunities for the FST segment in recent corporate communications. On the Q3'22 conference call management explained, "We have the approval to go into a final test with a very large QSR. The goal between our two organizations is to begin the sales process with their franchise organization in July of 2023. We have to finish some final design work and then the final field test. … This will be the largest sales opportunity in the company's history for a BOHA! technology." Later, in the 40th minute of the call, in a slip of the tongue management accidentally confirmed the QSR in question to be McDonalds. In the Q1 call management re-committed to the July 2023 start date for selling to "the QSR" franchises. From a TAM perspective it's important to realize that there are dozens of thousands of McDonalds locations worldwide. Significant progress with McDonalds would radically reshape the income statement in a positive way.
TransAct has a large contract with 7/11, who is using BOHA terminals to assist with FDA compliant labeling for their fresh food offerings. The last concrete update was given on the Q2'21 call where management said that more than 2,000 terminals had been installed with 7,000 to go. On the Q1'23 call, management stated about 7/11, "the large convenience store is purchasing equipment again. They took a break for other reasons that had nothing to do with us, and they're kind of back on track." Presumably the reason was simply dealing with Covid-19 and those remaining machines will be rolled out in the coming quarters. This would give a significant boost to the terminal count and recurring revenue in the medium term.
Risks
Management
The company recently enacted a significant management change, which may end up being a positive or negative. Long time CEO Bart Shuldman stepped down in April of 2023. He was replaced by Jim Dillon, on an interim then permanent basis. Mr. Dillon has previously served as the CEO of Hyperion Solutions (acquired by Oracle for $3.3B) and Salesforce.com. These are much larger organizations. It's not clear that experience will translate to managing a small firm like TransAct. On the plus side, Mr. Dillon served as the CEO or board member at companies acquired by Sage, Microsoft, Oracle, and Symantec. In the Q1'23 conference call Mr. Dillon referenced changes to the go-to-market process that will "take some time" to flow through to improved sales performance. Management change is always risky and prospective investors should evaluate if they think Mr. Dillon is up for the job and if they think the sales improvement will materialize.
Liquidity
One of the biggest risks in micro-cap investing is the risk of dilution. If the enterprise doubles in value, but the share count doubles at the same time, the investor has a 0% gain. At the end of Q2 TransAct had $23.5M of liquidity, calculated as current assets minus total liabilities. In the interest of being even more conservative, excluding inventories from current assets still yields $8M of liquidity. To put that in perspective the company generated $4M in cash last quarter. During the Q2 '23 conference call management said they have $7.75M in available revolving credit. As such, there is minimal risk of an offering in 2023 or 2024.
Valuation
Valuation is more of an art than a science. At the current share price of ~$7/share the company has an enterprise value of ~$64M. It seems probably that the casino business would be worth at least $24M on a standalone basis considering the large amounts of ebitda it would likely deliver unencumbered by the other segments. As such, the investor is paying about 4X revenue for only the recurring portion of the Food Service Technology segment. That seems like a reasonable price to pay for a potential high margin recurring revenue business with a massive TAM.
Conclusion
Investors who are willing to take risks should strongly consider TACT shares anywhere near $7/share. There are several possible catalysts to the upside, from the casino business continuing to prosper to a large roll-out of terminals with McDonalds or 7/11. There is a new CEO who has a history of success and there is no risk of a dilutive offering. All the stars are aligned for TACT to outperform over the next 12 – 24 months.
Editor's Note: This article covers one or more microcap stocks. Please be aware of the risks associated with these stocks.