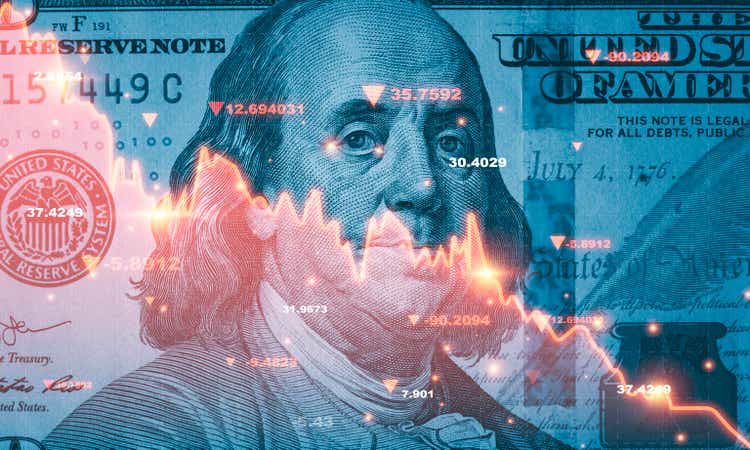 * August saw four new preferred stock / ETD offerings, with dividend yields ranging from 6.75% to 8.75%.
* Here is a comparison against the highest quality preferred stocks in our coverage universe, as ranked by our internal "CDx3 Compliance Score" metric:
* CDx3 preferreds ranked 10 out of 10 are meanwhile selling for an average discount to par of about 8.2% and offer an average current yield of 6.47%.
* Past preferred stock IPOs now trading below par: a look at recent par crosses.
New offering summaries:

Asset management firm Apollo Global (APO) priced an offering of mandatory convertible preferred stock at $50/share. The new shares will receive a dividend at a fixed rate of 6.75% against the offering price, until July 31, 2026 at which point the shares will convert into APO common stock at a conversion rate of between 0.5052 and 0.6062, subject to certain adjustments.
The offering was originally contemplated to be 20 million shares, but was upsized to 25 million. The company said that proceeds will be used to grow its Athene retirement services segment. Apollo had acquired Athene back in 2022.
The new shares traded temporarily on the OTC under symbol APOAP, before moving to permanent symbol APO-A on the New York Stock Exchange.
Externally managed Business Development Company (BDC) Gladstone Capital (GLAD) priced an offering of $50 million of new 7.75% exchange traded notes due 2028. That rate compares favorably by 25 basis points versus the offering we reported on in May by sister company Gladstone Investment (GAIN). While GAIN's notes offering had received a credit rating of BBB by Egan Jones Ratings Company, GLAD's new notes offering achieved an A- rating. The new notes trade under symbol GLADZ on the Nasdaq.
Another externally managed BDC tapping the exchange traded debt market this month was Great Elm Capital Corporation (GECC), selling $40 million in exchange traded notes due 2028, with a coupon of 8.75%. The company indicated that proceeds will be used to redeem all of its 6.5% notes due 2024 plus a portion of other outstanding debt including its 6.75% notes due 2025. The new notes trade on the Nasdaq under symbol GECCZ and received a credit rating of BBB- from Egan-Jones Ratings Company.
And finally fellow externally managed BDC WhiteHorse Finance (WHF) sold $30 million of new 7.875% notes due 2028, which now trade on the Nasdaq under symbol WHFCL. The company indicated that offering proceeds would be used to pay down its revolving credit facility with JPMorgan Chase (JPM). The new notes received ratings from both Egan Jones Ratings Company and DBRS Morningstar, at BBB+ and BBB (LOW) respectively.
SEC filings for further information: APO-A, GLADZ, GECCZ, WHFCL
Buying new shares for wholesale
Preferred stock IPOs often involve a temporary period during which OTC trading symbols are assigned until these securities move to their retail exchange, at which time they will receive their permanent symbols. (For example the new Apollo preferred discussed above, which is presently trading on the NYSE under permanent symbol APO-A but first traded temporarily on the OTC as APOAP).
But there is no need to wait. Individual investors, armed with a web browser and an online trading account, can often purchase newly introduced preferred stock shares at wholesale prices just like the big guys (see "Preferred Stock Buyers Change Tactics For Double-Digit Returns" for an explanation of how the OTC can be used to purchase shares for discounted prices).
Those who have been following this strategy of using the wholesale OTC exchange to buy newly introduced shares for less than $25 are more able to avoid a capital loss if prices drop (if they choose to sell).
Your broker will automatically update the trading symbols of any shares you purchase on the OTC, once they move to their permanent symbols. A special note regarding preferred stock trading symbols: Annoyingly, unlike common stock trading symbols, the format used by exchanges, brokers and other online quoting services for preferred stock symbols is not standardized.
For example, a given Series A preferred stock might have a symbol ending in "-A" at TDAmeritrade, Google Finance and several others but this same security may end in "PR.A" at E*Trade and ".PA" at Seeking Alpha. For a cross-reference table of how preferred stock symbols are denoted by sixteen popular brokers and other online quoting services, see "Preferred Stock Trading Symbol Cross-Reference Table."
Past preferred stock IPOs below par
In addition to covering new preferred stock and ETD offerings, here at CDx3 Notification Service we also track past offerings, with alerts when securities fall below their par values. To close this article, we would like to share with you some of the dips/crosses below par we recently observed:
Note: Any yellow highlighted entries indicate eligibility for the "CDx3 Bargain Table."
See you next time, and thanks for reading!
Editor's Note: This article covers one or more microcap stocks. Please be aware of the risks associated with these stocks.