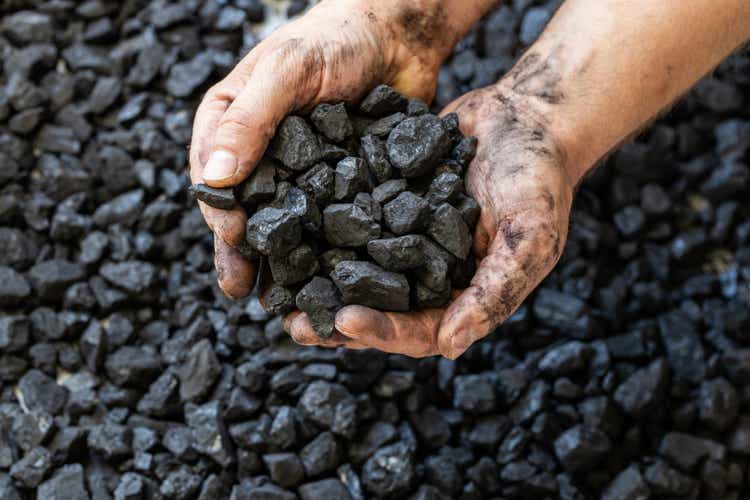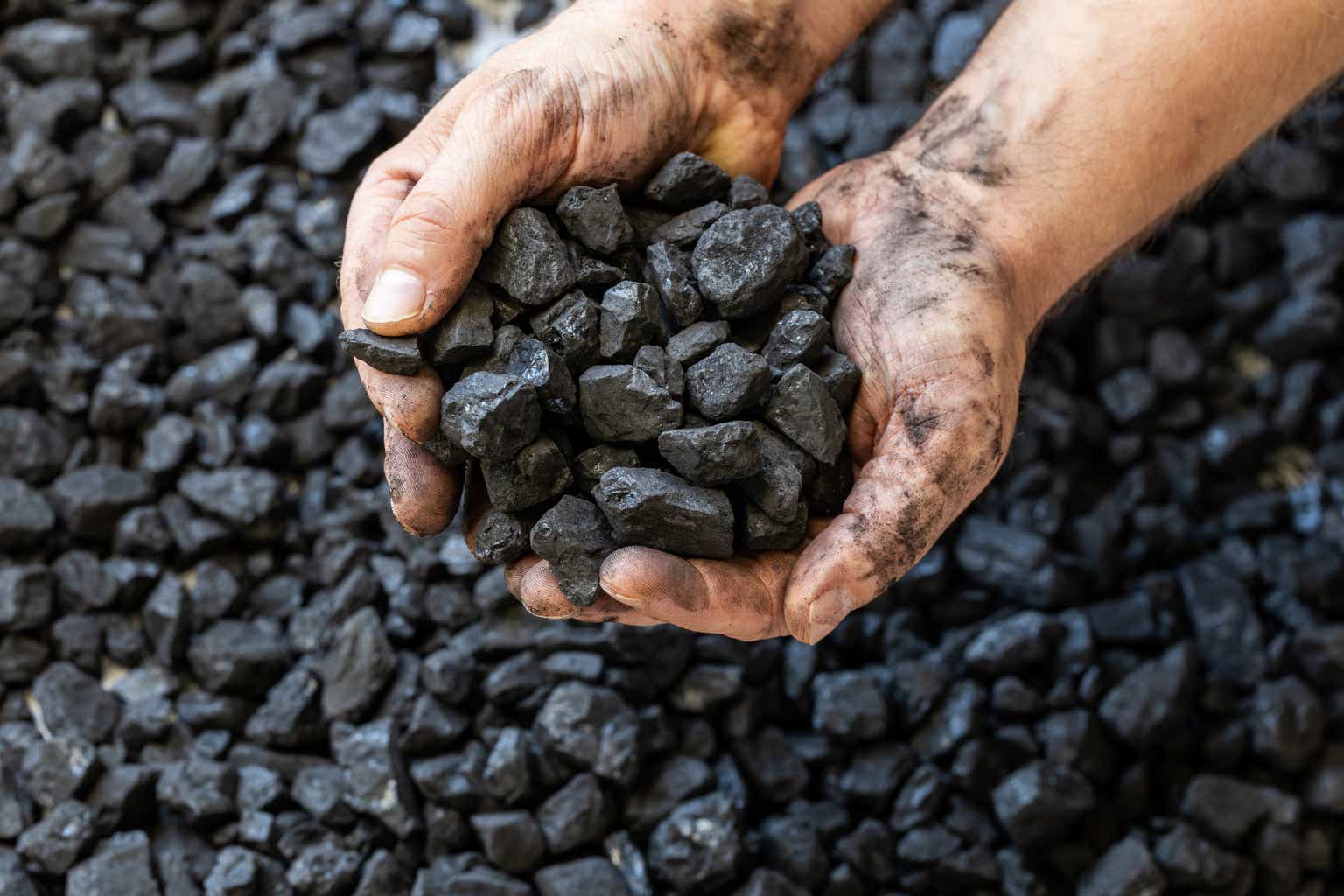 Although many dismiss the worth of short-term bets on stocks, it is pivotal to note that portfolio rebalancing boundaries on volatile equities are typically narrow, as the excess price movement can lead to non-mean-revering returns. Moreover, emerging market equities are considered a diversification play to most investors; as such, portfolio correlations (and weights) must be frequently revisited.
Today's analysis discusses Thungela Resources Limited (OTCPK:TNGRF), a South African coal miner with significant volatility embedded in its stock. As visible from the diagram below, we have been net bearish on Thungela's stock since January; however, recent market events suggest a tactical opportunity might be in the offing amid a potential pivot in Thungela's salient influencing variables.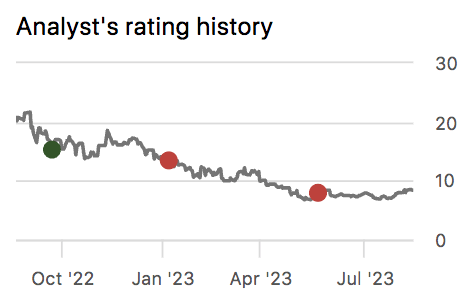 This analysis sets itself on a quarterly capital market expectation update and, as mentioned before, serves as a tactical suggestion; herewith are our latest findings on Thungela.
Are Coal Prices Bottoming?
As most know by now, coal prices have capitulated in the past twelve months. The reasons are quite simple; firstly, energy prices are procyclical, meaning the global disinflation experienced since the turn of the year has played a significant role. Further, coal prices received substantial support in 2022 due to a global energy shortage; however, a leveling in supply/demand has caused coal prices to retreat (leveling, not a total correction).
The question now becomes: What does the future hold for coal prices?
Well, I cannot comment on the long-term trajectory as supply-side factors such as political influences and innovation will likely dominate a simple supply/demand analysis; however, here are a few short-term factors to consider.
My first argument for a near-term uptick in coal prices is based on an approaching Northern winter, which could enhance demand for energy coal. I believe investors might already start pricing the winter in the near future.
Furthermore, current manufacturing numbers are extremely disappointing. However, as the economy is a cyclical vehicle, I believe the numbers have hit rock bottom. As such, I argue that steelmaking coal might have also hit a bottom.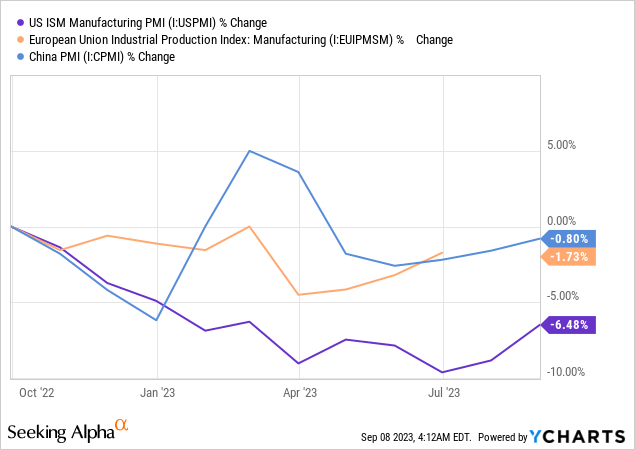 Lastly, as with most commodities, coal is a mean-revering asset. Thus, I table the argument that technical factors might come into play and provide interim support to prices.
I am by no means arguing that coal prices will receive robust support. Instead, I am arguing that it seems like coal prices have overshot to the downside on weak economic data. Although I do not think the data will improve significantly, a moderate stabilization could provide interim support to coal prices.
Operational Update – Still Risky
Thungela released its first-half operating results in August, revealing a few challenges pertaining to its supply-side factors and commodity prices. Let's stick to supply factors in this section, as commodity prices were covered earlier in the article.
As shown in the table below, Thungela's financial results slowed in H1 2023. Based on its production results (released in July), the firm's key assets tapered, with salable export production slumping by 5% in total. Goedehoop's production surged by 40% year-on-year amid a ramp-up; however, other assets, including Zibulo, Greenside (underground mines), and Mafube (opencast), slumped amid logistical concerns and load curtailments.
Thungela's H1 costs also presented issues, playing a big part in the 74% decline in Thungela's adjusted EBITDA. We believe Thungela's production and Free on Board logistical cost structure might soften in the coming quarters.
I base the statement on the fact that South African inflation is on a steep decline. In addition, the majority of wage-related labor force strikes in arrears. However, it must be considered that Diesel prices are increasing due to a continued depreciation of the South African Rand.
Lastly, let's consider Ensham.
Thungela recently acquired 85% of an Australian coal mine named Ensham and assumed operating responsibility on September 1st. The asset, which transacted for a cost of R4.1 billion (approximately $210), will be consolidated on Thungela's financial statements and is set to produce 2.7 million metric tonnes per year.
Thungela says the deal will be accretive to the firm's cash flows. I would be careful of buying into that claim; however, it can be said that the mine provides regional diversification and a South African Rand hedge, potentially setting Thungela's risk premium lower than it was before the acquisition.
Dividend Arbitrage
As things stand, Thungela's American Depositary Receipts possess a forward dividend yield of approximately 12.53%. The yield is quite substantial, allowing investors to engage in an arbitrage opportunity, whereby carry returns might exceed the stock price's value-at-risk.
Sidenote: Check with your broker to garner a full understanding of Thungela's U.S. dividends. Although the firm provides transparency on its JSE and London Stock Exchange distributions, details on its U.S. distributions are opaque.
Valuation
Thungela's significant year-to-date drawdown has sent its stock into undervalued territory if measured by market-based price multiples.
I want to highlight the stock's EV/EBITDA and price-to-book ratios, which are essential to note as this is an asset-heavy business.
Thungela's PB and EV/EBITDA multiples are undervalued on an absolute basis and relative to the sector (far right column). Moreover, a pending South African interest rate pivot might send the company's book value higher, as the discounted cash flow models used to value Thungela's mines will likely be tuned on lower discount rates.
Other Noteworthy Risks
I mentioned a few risks throughout the article; nonetheless, let's summarize them in this section.
Firstly, interest rates remain elevated, meaning disinflation is likely to persist. Therefore, coal prices might resume their downward trajectory.
Furthermore, Thungela's operational wobbles could persist for the time being as Transnet's woes continue amid a decay in infrastructure.
A final factor to consider is South Africa's high country risk premium, which I highlighted in numerous of our previous articles. The elevated country risk premium might overshadow Thungela's fundamental attributes, concurrently assigning a lower valuation to its stock.
Final Thoughts
Although Thungela remains a risky bet, key metrics suggest the stock might be primed for a tactical bet. Logistical chaos in South Africa, coal prices, manufacturing numbers, and a Northern summer have contributed to significant downward pressure; however, we believe the stock has overshot to the downside, presenting possibilities for short-term price gains.
Editor's Note: This article discusses one or more securities that do not trade on a major U.S. exchange. Please be aware of the risks associated with these stocks.