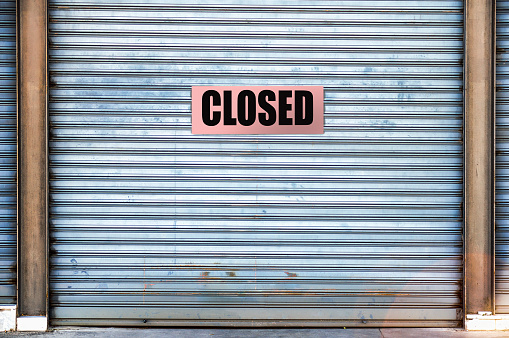 Cyteir (NASDAQ:CYT) is a developer of cancer therapeutics. Lead candidate CYT-0851 is an orally bioavailable small molecule inhibitor of monocarboxylate transporters targeting relapses or refractory solid tumors in a phase 1 trial. In July, despite seeing drug activity in monotherapy trials, the company decided to suspend operations and sell all assets. However, the trial data was interesting, hence I will take a look at the company.
Monocarboxylate transporters (MCTs) are a family of membrane proteins that play a crucial role in the transport of monocarboxylates, including lactate, pyruvate, and ketone bodies, across cell membranes. These transporters are essential for maintaining the balance of these metabolites within cells and between different tissues in the body.
There are several isoforms of MCTs, but MCT1 and MCT4 are the most well-studied. They are primarily found in tissues with high metabolic demands, such as skeletal muscles, heart, and various cancer cells.
MCTs have considerable importance as targets of cancer therapeutics. MCTs regulate cellular metabolism, and facilitate what is known as the Warburg Effect in cancer cells, which is a form of metabolic glycolysis in the presence of oxygen. MCTs help export excess lactate produced during glycolysis, allowing cancer cells to maintain their acidic microenvironment and continue producing ATP even after rewiring our normal metabolic process of citric acid cycle and oxidative phosphorylation.
Therefore, many cancer cells overexpress MCTs, particularly MCT1 and MCT4, to enhance their ability to export lactate and maintain their high glycolytic metabolism. This overexpression contributes to tumor growth and survival.
Thus, targeting MCTs has emerged as a potential strategy in cancer therapeutics. There are several approaches. Small molecule MCT inhibitors aim to disrupt the metabolic adaptations of cancer cells, making them less able to maintain their high rate of glycolysis and leading to energy and pH imbalances that can inhibit tumor growth. These inhibitors can also be used in combination with chemotherapy or radiation therapy, because they can potentially enhance their effectiveness by weakening metabolic resilience in cancer cells. MCTs can also be used as diagnostic markers due to their consistent overexpression in certain cancers.
There are several MCT inhibitors that are, or have been, investigated as potential therapies for several cancers. AstraZeneca's AZD3965 inhibits MCT1 and has been evaluated in clinical trials targeting acute myeloid leukemia (AML) and diffuse large B-cell lymphoma (DLBCL). TPI-287 (abeotaxane) also inhibits MCT1 and has been investigated in several solid tumors including glioblastoma. Bayer has its own MCT1 inhibitor, BAY-8002. Other assets that have been studied include 7ACC2, an MCT2 inhibitor, and several natural or natural-derived substances like Quercetin, a natural compound found in certain foods and plants, and Silymarin, a compound derived from milk thistle. Thus, MCT inhibition is an active field of investigation with several assets in early stages.
CYT-0851, an MCT1 inhibitor, inhibits lactase transport, raising lactase levels in cancer cells, which is cytotoxic. It was being investigated in combination with chemotherapy drugs capecitabine and gemcitabine in a Phase 1/2 clinical study, including patients with platinum resistant ovarian cancer. There is some data, specifically from a phase 1 dose escalation study where it has shown monotherapy activity and a safe and tolerable profile. Here were the upcoming milestones according to the company:
Phase 1 combination with gemcitabine and capecitabine – mid 2023

Phase 2 expansion cohort in combination with capecitabine in advanced ovarian cancer – Q4 2023- Q1 2-24
In a monotherapy trial in several hematologic and solid tumor cancers, CYT-0851 was dosed in various strengths, starting from 15mg all the way to 1200mg. Out of 45 evaluable patients, one unconfirmed partial response was observed in a sarcoma patient, along with 19 stable diseases in sarcoma, head and neck, ovarian and pancreatic cancers. Here are the details of the patient who had a PR:
73-year-old male with myxofibrosarcoma previously treated with 4 lines of therapy. His most recent two therapies were investigational agents with no better response than PD. He was treated with CYT-0851 starting at 45 mg BID and experienced an unconfirmed PR after 7 months. He continued treatment for 11 months until he experienced disease progression.
Disease control rate in the trial was 44%. 17 patients received greater than four cycle treatments. As these are difficult to treat cancers, these results from a monotherapy trial were promising, but also indicate the need for combining with GemCap.
In another part of the study in lymphoma patients, there was a complete response. Here's the data from 18 evaluable patients:
1 Complete response (FL)

1 Partial response (FL)

1 Partial response (DLBCL)

5 Patients had stable disease
The patient who had a CR had follicular lymphoma, and saw durable benefit greater than one year after treatment. Here are the details:
59-year-old male with follicular lymphoma previously treated with 5 prior lines of therapy. Most recently treated with parsaclisib for 11 months with a best response of PR. He started CYT-0851 at 45 mg BID and experienced a PR after 6 months and CR after 12 months on treatment. His treatment is ongoing in Cycle 21.
As can be expected, the key SAE from the treatment was acidosis, and it produced dose-limiting toxicity in a small number of patients. The sweet spot seemed to be between 400mg and 600mg. Above 600mg, there were dose TEAEs requiring dose modification; below 400mg, there were no treatment discontinuations. 600mg was chosen as the MTD or maximum tolerated dose, and 400mg as the RP2D or recommended phase 2 dose.
However, like I noted above, despite drug activity, the monotherapy activity observed – vis-a-vis the safety profile – was deemed insufficient, and development was suspended. It was being developed as combination therapy with GemCap, where there is more promise. However, as of July, Cyteir has decided to wind down and sell all assets, so if there's any further development, it will be done by someone else.
Financials
CYT has a market cap of $100mn and a cash balance of $147mn as per the last corporate presentation. On June 30, the company announced its intention to discontinue operations and liquidate assets.
Bottom Line
Obviously, there is no reason to buy or hold on to CYT stock, and the clear thesis will be to sell out. However, this asset, CYT-0851, was not an absolute failure, and I will see if it turns up in the hands of someone else with more cash to spare.